The Impact of BPM on Banking and Finance Sector
By CIOAdvisor Apac |
Friday, November 30, 2018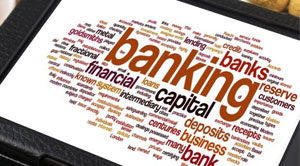 Currently, the banking and financial sector is at the forefront of technology; the impact of business process management (BPM) can be witnessed in the development of AI solutions for the banking and financial industry. Automation has enabled the industry to replace several manual processes including the work of tellers.
Automation has increased the efficiency of banks nationwide, but it is important to analyze the systematic approach to automation that allows the technology to operate and exist—a BPM system. The implementation of a BPM system allows the automation of most of the processes and touches every area of the banking and finance industry. It provides banks with seamless understanding of the transactions from the initial stage till the end. This end-to-end assessment enables management to circumvent sub-optimization and optimize their existing operations for the customers easily.
BPM not only helps in the regular developments at the procedural level but also manages all the aspects of internal monitoring such as dealing with compliance issues. The financial institutions utilizing a BPM system can monitor progress as well study their organization from an overview perspective.
The BPM system is often considered a vital element of the banking and finance industry not because of its end-to-end visibility but due to the support it offers in terms of operational intelligence. Using a BPM system can bridge the gap between information technology (IT) and business. There is no doubt that automation will have a noteworthy contribution to the business processes in the years to come.