The Impact of Speech Recognition with AI
By CIOAdvisor Apac |
Tuesday, August 13, 2019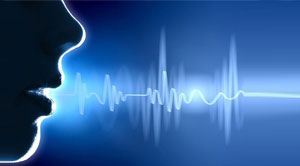 Speech recognition is the modern technology used to recognize spoken words and accordingly find information. The words recognized can also be converted into text. Another benefit of this technology is to identify a person based on their voice. Major tech giants like Facebook, Amazon, Apple, Microsoft, and Google offer AI-powered speech recognition applications. This is offered through cutting-edge assistants like Amazon Echo, Google Home, and Apple Siri. Alexa of Amazon hosts the highest number of applications compared to the other speech recognition devices of today.
The quality of speech recognized by today's applications has exceeded 95 percent accuracy this year. It is said that the quality of speech is as normal as the communication between human beings. The voice recognition feature in Microsoft Windows update enables the user to dictate the message at the speed of a normal speech. It has progressed to four times faster than typing.
The speed of the adoption of this technology has led to massive changes. In addition, the benefits obtained by this adoption are beyond imagination. It is noted that the $55-billion voice recognition industry has been forecasted to grow at 11 percent from 2016 to 2024 and it provides massive opportunities to smaller and lesser-known firms to established companies in every industry.
Deployment of transcription applications provides more opportunities in healthcare, legal, media, and education sectors. Several functions are offered by today's speech-to-text applications: Dolbey, creates a medical record for patients; Nuance, provides accurate and quick documentation; Recordly, records and transcribes information; Sonix, helps researchers transcribe their qualitative interviews.
The speech recognition facilities are offered on mobile, home speakers, and personal computers. It has the capability of connecting with retailers, managing emails and playlists, making food orders, reminders, and online searches. The latest voice technology expects users to spend less time to conduct lengthy searches with the help of voice butler or AI applications. These applications can help us with lots of information in a fraction of seconds. It is anticipated that 50 percent of searches will happen through voice recognition applications by 2020.