The Importance of AI to Succeed as a Startup
By CIOAdvisor Apac |
Monday, August 12, 2019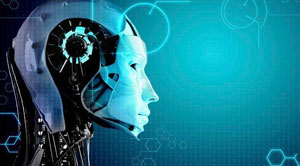 Artificial intelligence has been promoted to be leveraged in every industry. AI plays a great role that is nearly impossible to be overtaken by another advanced technology.
Experts say that it is better to have a small investment while dealing with advanced technologies like Artificial Intelligence. For example, DeepMind, a subsidiary of Alphabet is working with Unity to train AI systems to handle high challenging tasks.
According to research from PwC, by 2030, the global GDP will increase by 14 percent with AI-driven technologies. This, in turn, increases the productivity gains due to AI automation and workforce implementation. Every startup company has to keep three essential factors in mind, which promotes their company's productivity.
Check This Out: Top AI Companies In Europe
In order to have good AI applications, companies have to frame the appropriate factors in handling AI bots. AI is composed of both human workers and machines. Thus, it is necessary to pay attention toward selecting the right people in operating the AI-related bots.
An entrepreneur can select the appropriate person from onboarding data scientists, robotics engineers, and technical specialists. Also, the role of the product manager is mandatory in a startup dealing with AI. For instance, if a problem arises, the product manager is the only person who can handle and restore the error. Data engineers can integrate the business systems with the database.
Picking up efficient staff does not mean replacing teams in the organization. Instead, the company can provide proper training regarding AI machine handling to employees. By reskilling the employees, they will become comfortable and efficient with the AI systems.
For a small startup, it is not possible to invest money in re-skilling the entire staff. But, an entrepreneur can involve in training the employees who handle AI-related projects. Companies can also engage in providing AI education through online training.
Before involving the employees into AI training, businesses need to first understand how AI has to be leveraged for their workflow.
Few AI Companies: BPU Holdings, InsideSales, Senseon