The IoT effect on the Automotive Insurance Industry
By CIOAdvisor Apac |
Friday, April 05, 2019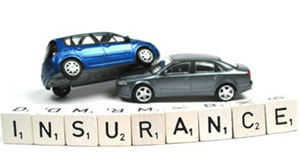 The automotive insurance industry has been working with the same tried and tested method for more than 70 years and it is time it changed. Customers have been dealing with time-consuming claim processes, expensive premiums and low levels of accuracy, with the Internet of Things now at the industry's door; it is set to transform the way it will work.
IoT devices that have been embedded vehicles can provide real-time information to insurers about driving patterns, breaking the speed limits, rash driving, etc. to determine the risk profiles of drivers. This data can then be used by insurance companies to structure premiums according to drivers' risk factors. The device can also be used to provide insurers and drivers about the state of the mechanical parts, detect failures and even provide speed warnings, greatly reducing the chances of accidents and increasing customer satisfaction at the same time. Handling claims and risk management will also change, with on-site inspector visits being replaced by digital agents and drones, slowly replacing the need for manual evaluations. This will only speed up the approval process while also providing highly accurate reports to the insurer.
IoT devices will also be able to report accidents to insurers, while also forwarding them to the nearest service provider. This will drastically reduce the amount of time roadside assistance and emergency services take to reach the scene. Customers will also be able to monitor the status of the repairs of their vehicles and use that data to estimate the amount of damage accordingly and approximately claim the amount that the insurer will settle.