The PDG Group Continues to Expand Its Portfolio in APAC
By CIOAdvisor Apac | Thursday, September 19, 2019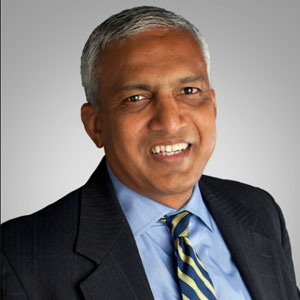 Rangu Salgame, Chairman and CEO

The Singapore-based firm Princeton Digital Group, PDG has bought land and assets for data center development in crucial areas of the APAC region, such as Singapore and China.
FREMONT, CA: These recent acquisitions are part of the enterprise's investment plans worth about $500m for reinforcing its presence across APAC. PDG has bought a data center in Indonesia as well.
The firm had already acquired a 100% stake in Singapore in a data center venture. This business was a part of the IO Data Centers, which were later bought by Iron Mountain.
Princeton Digital Group or PDG is a popular developer, operator, and investor of internet infrastructure. The firm has entered into several partnerships with worldwide enterprises and hyper scalers for serving their infrastructure and other data center requirements across the Asian continent.
In China, PDG has begun constructing a data center campus. The first phase of construction is likely to be finished by the first half of 2020. China was able to arouse the attention of PDG as a strategic location with respect to development. The locations include Wuxi, Nantong, and Nanjing. Further, by 2020, the APAC is expected to become the most prominent data center market. As per Technavio, the data center sector in China is expected to expand at a CAGR of about 12 percent from 2018 to 2022.
This acquisition of land and plans to construct a data center will be crucial in the intended expansion plans by PDG.
"Our Shanghai project will be one of the largest data center campuses in the region and marks an exciting phase for PDG in China as we consolidate our assets and invest further for growth. In Singapore, the acquisition gives our customers a compelling solution to their scalability needs in the region's digital hub. These transactions represent a significant step towards building a pan-Asian multibillion-dollar digital infrastructure portfolio", informs Rangu Salgame, Chairman and CEO, PDG.