The Power of Quantum Computing
By CIOAdvisor Apac |
Friday, November 30, 2018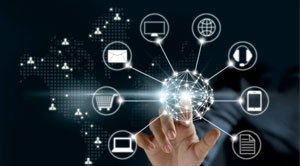 Since the invention of the computer, there have been unrelenting technological advancements and breakthroughs throughout the globe. Following the development of artificial intelligence (AI), machine learning (ML), nanotechnology, and the Internet of Things (IoT), the world is witnessing a new technological frontier called quantum computing.

The functions of a quantum computer greatly differ from that of a classical computer. A digital computer processes data only after the information is encoded into binary digits or bits. Each binary digit is always in one of two definite states (0 or 1). On the other hand, a quantum computer uses quantum bits or qubits, which can hold a binary 1 and 0 at the same time. This property of quantum computing implies that it can process information indisputably faster than any ordinary computer. To present a clearer picture, a processor from D-Wave Systems, the first company to sell quantum processors commercially, is roughly the size of a laptop.

The only restriction quantum computers face is attributed to the fact that they are programmed to solve specific types of problems. This happens due to current software and hardware restrictions. Nevertheless, quantum computing has been productive primarily in the field of AI, to enhance deep learning capabilities from experiences, and produce feedback which exhibits 'intelligence.' In the biotech industry too, quantum computing has made immense contributions by being able to accelerate research and drug discovery for diseases like Alzheimer's, multiple sclerosis, and Parkinson's.

Another area that benefits greatly from quantum computing is cryptography. The factoring of large numbers into primes is what most online security presently depends on. The process is very taxing and is extremely inefficient using current computational methods. To that end, with the help of quantum computing, the use of digital computers for cryptography will become obsolete. Quantum computing in the wrong hands can pose a huge threat to an organization's security. This implies that IT professionals must recognize, and research, the potential of quantum computing early to stay ahead of the coming paradigm shift in technology and security.