The Rise of IoT Edge Data Intelligence
By CIOAdvisor Apac |
Friday, August 23, 2019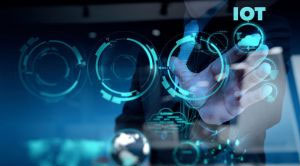 Internet of Things (IoT) means to link everyday home appliances and industrial devices to the internet. According to a study by Gartner, there will be 26 million IoT connected devices by 2020. A significant challenge in IoT is to comprehend the data from a massive number of devices efficiently. IoT devices equipped with sensors are divided into two parts – a front end application and a cloud where all the data processing takes place. The front-end application is generally closer to the consumer such as a security system, and the cloud is generally remote to the consumer. The first part is called an IoT Edge and the second part is called IoT cloud. The action performed on the IoT Edge is known as Edge Computing.
Tech giants and startups are supporting Edge computing. Data intelligence takes place on the cloud which leads to data analysis and decision making. Edge computing acts as a filter and sends only selective data to the cloud. This enables quicker response time, reduces data traffic, and resolves network latency. Edge computing consists of edge computing hardware and edge computing software. The edge software capability depends on edge hardware. Edge software generally consists of components required to establish the connection with the devices like Bluetooth, WI-Fi and components needed to gather and store data such as a database.
Data analytics and machine learning could are the third component of the equation. Edge machine learning and edge analytics have been present in the market for years, however, due to the complexity involved of including those in low compute power legacy IoT network solutions, and there use have been limited. Recently, Edge AI or Edge Artificial Intelligence is making waves. The ultimate goal of Edge AI is to gain insights from the data generated by IoT devices without human intervention. However, adding Edge AI to a limited computing power resource is technically challenging.
Edge software will be present in legacy and new IoT applications because of its ability to offer lower network latency, lower cost of operating on data without the support of the cloud, and faster reaction times on the IoT data. Both established players and startups will embrace edge software into their offerings making it a vital part of enterprise IoT strategy.
Check out: Top Data Integration Solution Companies