The Role of Artificial Intelligence in Providing Efficient Cloud Security
By CIOAdvisor Apac |
Thursday, July 04, 2019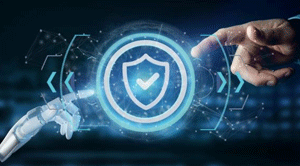 The digital transformation paved a way towards efficient business processes, but now it has become a trend. According to a report by Forrester, 84 percent of banking customers in the US used online banking for their transactions, and 43 percent utilized a cell phone for banking transactions.
Cloud services coupled with agile methodologies have helped enterprises to develop software product and services in a much efficient manner. Cloud services offer a robust foundation, tools, and services to help manage digital activities more innovatively. Organizations have sensitive data on their cloud platforms, which if meddled with, can have serious implications for an organization. Artificial Intelligence (AI) technology can provide ample support for data stored in the clouds. It offers services that can help enterprises to push ahead with their cloud services, without having to worry about data protection.
Check This Out: Top AI Companies
Here are a few applications of AI for data security:
Big Data Processing: AI platforms use algorithms to analyze patterns to spot any abnormal changes. This analysis helps AI platforms to distinguish threat events. Big Data applications leverage cloud-based frameworks that offer high bandwidth, vast amounts of memory, and scalable processing capacity, enabling real-time processing and analysis of streaming information. Cloud-based services are the best choice for organizations running huge workloads.
Detection and Blocking: AI tools can automatically process the information provided by the frameworks. If the tools discover any inconsistencies in the patterns, it can send an alarm, close the particular user out, send breach emails to all the authorized personals, and use many other alternatives.
Automation: Automating a process can help to finish a repeated task and eliminate redundant operations. It can provide an efficient first level security analysis, which allows employees to concentrate on solidifying security features. Although it cannot replace humans as both humans and machines can start cyber attacks, it can act as a perfect accomplice to quash any security threats.
Few AI Companies: BPU Holdings, InsideSales, Senseon