The Transformation of HR for Better or For Worse?
By CIOAdvisor Apac |
Friday, August 16, 2019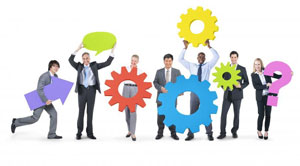 HR technologies have created a staunch presence in the industry. But what lies ahead of technology integration. People skills and greater focus on improvising the quality of sector is what the HR professionals are focused on.
FREMONT, CA: Around the globe, Human Resource (HR) teams have imbibed technologies like Artificial Intelligence (AI), Machine Learning, and Data analytics to differentiate and enhance the efficiency of work related to the hiring process. Recruiters recently have started incorporating technologies for job-candidate matching, which is a skill set and job requirement matching technology that selects the most efficient and best job for the candidate according to the skills possessed and vis-à-vis.
HR managers prefer more experience from a candidate during the hiring process. By doing this, the right talent is not lost among the poor engagement and lack of timely feedback. Chatbots are also utilized to provide feedback post interviews and enhance the quality of recruitment for both candidates and recruiters. Natural Language Processing (NLP) and machine learning assist HR managers in assessing technicalities like a cultural fit to the skill set possessed immediately. Recruiters have also taken to Social media and video-based platforms for detailed search and optimization of the hiring platforms. In the past year, a specific focus on the candidate's profile, satisfaction, and communication with the existing employees was encouraged to help HR managers better assess the candidate.
This year, the focus has shifted to employee development across all sectors, from technical to soft skills. The HR teams will selectively hire candidates who possess the necessary skills and drive to learn continually. The HR professionals are becoming more adept to technology to stay abreast with the sudden change in the recruitment landscape. Although people skills will be considered the core agenda for HR roles, managers are expected to upgrade themselves with the skills helpful to adopt AI, data analytics, NLP, and automation for a deeper understanding, enough to augment these technologies into HR practices. Advanced HR teams that have excelled at technology augmented smart hiring, and have conquered the previously existent challenges will have a holistically simpler year than before.