The Transformation of the HR Industry with Technology
By CIOAdvisor Apac |
Friday, November 30, 2018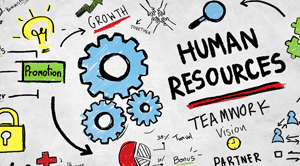 The term digital entered into the corporate realm with a far-reaching objective. Contrary to the scenario when businesses were preparing for the digital front, organizations now are already digital-ready, getting ready for the bigger picture. They are all set to harness the potential of digital in order to achieve competitive advantage, attaining the customer wallet share, enhancing customer experience and market share —leading to the overall improvement of the business.
Additionally, businesses can also make use of the front to recruit, engage as well as retain the most deserving talents to make better decisions for the long-term profit. This is where the Human Resources (HR) Management plays a very important role in the organizations. Generally, this department is often considered as one which lacks the opportunity for innovation; HR departments were the slowest to react to the digital tide when it hit the market.
As the HR departments were thought to be an internal unit of an organization, businesses did not really deem it necessary to bring technology into space. The functionalities of the department were secluded from the sales or operations and it contained years of employee data; the organizations found it risky to adopt any technical changes lest it would lead to loss of data. However, this concept of maintaining legacy is changing drastically. Entrepreneurs have realized that businesses cannot make a mark in the global front without the Human Resource department being digital savvy.
The task of finding the right people for improving business processes, training and engaging them is completed tactfully, while simultaneously solving the issue of finding new talent in situations where existing employees gave to be replaced. Instead of acting as an advocate for leveraging best-in-class technology for talent recruitment and management, the Human Resources industry is transforming across the globe by taking initiative for substantial investments in the right kind of technology to suffice the requirement for hiring, training and managing the best talent for organizations.
As observed by the industry veterans, the talent management space is growing by leaps and bounds, and adopting drastic changes on the go. The venture capital is penetrating fast into the market selling tools required for employee recruitment, education, and engagement along with a comprehensive analysis of the talent. In the near future, HR tech solutions has been predicted to develop remarkably with the adoption of agile and flexible mobile applications over legacy vendors and service providers.