The Widespread Impact of Blockchain Technology in the World
By CIOAdvisor Apac |
Wednesday, October 23, 2019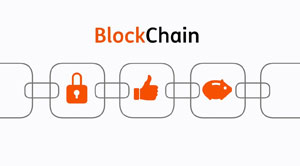 In a perpetually evolving economy, blockchain technology proves to be a very promising advancement, especially in major financial establishments where security is key and change is not very welcomed. Pioneers intend to invest substantial resources to learn the best way of implementing blockchain beyond cryptocurrencies. They are not alone; businesses in possession of important digital assets from contacts to contracts can utilize blockchain technology to their advantage.
When New York-based former beverage company announced its name change from Long Island Iced Tea to Long Blockchain Corp., its stock prices skyrocketed by 200 percent. Blockchain technology has limitless potential with investors, demonstrated by the cryptocurrency market being inundated with investors over the past few years.
Several of the world's visionaries are using the technology for decentralization of industries that are suffering from inefficient centralized architecture. With the inception of bitcoin in Satoshi Nakamoto's Bitcoin whitepaper in 2008, blockchain proved to be one of the most feasible technologies to decentralize industries, giving rise to micro fees, advanced security, and enhanced efficiency.
1. Supply Chain Management
Blockchain has the most convenient application for globalized supply chains as the technology enables fund transfers anywhere in the world without the need for traditional banking. It is highly transparent as every transaction is documented on a block and across multiple copies of the ledger. Blockchain can increase the transparency and effectiveness of supply chains while also improving warehousing, delivery, and payment.
2. Banking
Blockchain technology in banking sector can help devise alternative revenue options, minimize errors and exceptions, cut down costs, and remarkably reduce or possibly eliminate the extended settlement periods between banks. Ripple, a blockchain startup has stated that their technology could reduce banks' operating prices by 33 percent and transfer money in seconds.
3. Artificial Intelligence
Blockchain and artificial intelligence (AI) are technological trends that, when combined, have the groundbreaking potential to revolutionize the use of technology in industries. AIs are capable of computing an infinite number of variables to pinpoint the important ones required for a task. Such decisions are sometimes too complex for humans to understand. The step by step recording of the decision-making process on blockchains brings forth transparency. Blockchain can help us monitor, assess, and explain decisions made by AI.
4. Agriculture
In the agriculture industry, blockchain has begun to change the complexity of tracking and managing the delivery of items to the consumer, with numerous parties involved in between. Information logged in the blockchain would assure increased food safety and reduced food fraud, and improve payment assurance eliminating the issue of price changes between buyers and consumers.
Check Out : TOP AGTECH STARTUPS