Three Cybersecurity Predictions
By CIOAdvisor Apac |
Tuesday, March 26, 2019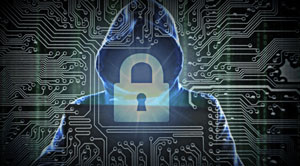 Technology over the last few years has become an increasingly integral aspect of the workplace. Businesses depend on technology to be connected around the clock and conduct work effectively. When these lines of communications are compromised, it can have a disastrous effect on the business. Any sized business is too small to be at risk of a cybersecurity attack.
Most common cybersecurity threats which can be extremely damaging to individual or business are scammers impersonating a company, the sending of fraudulent emails, and viruses or malware. As all enterprises hold amassed data which often contains sensitive information that can easily be at risk if an organization is not bound to protective measures. However, there are ways businesses can reduce their risk of exposure. Below are three significant considerations for cybersecurity in the future.
The increase in the number of Internet of Things (IoT) devices across a wide range of industries shows great promises. IoT devices have struggled to provide acceptable security. Till today criminals have often focused on internet infrastructure and providers and have used consumer devices only as a vehicle for initiating an attack, that is likely change in coming years, and with little industry standardization, the enterprise should take responsibility of their IoT security.
Today cybercriminals utilize Artificial Intelligence (AI) for their purposes and even attack AI systems directly. AI and machine learning (ML) being instrumental in the cybersecurity toolkit and, by default, to the cybercriminals too. As ML evolves more user-friendly and cheaper to access has increased its popularity among cyber attackers. The less purchase cost of computing power and the ubiquity of the ML with access to threat data make a perfect storm to harness the power of machine learning and turn it against business itself. The democratization of ML is a double-edged sword that could benefit both sides in equal amount. Algorithm decisions are a potentially powerful and hard-to-detect way to carry out financially-motivated cybercrime or more insidious cyber warfare. It seems AI and ML technologies cause more hassle than they are worth
Check out: Top Cybersecurity Companies
Communication service providers (CSPs) and internet service providers (ISPs) are facing competition in their business and are essential to customer gain and retention. However, CSPs alone cannot stop the proliferation of bad actors across the cyber landscape.