Three Ways to Achieve DevOps Success
By CIOAdvisor Apac |
Tuesday, December 11, 2018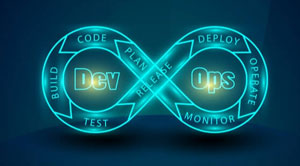 Data is crucial for DevOps success and data exclusion in the DevOps workflow slows down and hampers possible development. Elite organizations deploy code 46 times more frequently, recover from breaking changes 2,604 times faster, and have a 7-times lower change failure rate. Highest performing enterprises have a lead time of less than one hour from committing changes and deploying changes. Meanwhile, low performers take between one to six months.
Traditionally there has been a gap between mindset and outlook between application developers and database administrators. However, according to a report by Redgate, a software company, the collaboration between developers and database administrators (DBAs) were either good or great. Achieving seamless DevOps process between database and development is not always straightforward. There are three key areas to focus on building a common understanding between database and development.
Build a Trustworthy Culture
When it comes to DevOps performance, the government sector is lagging behind high performing sectors such as retail and tech. The fact that top performers exist in every industry cannot be ignored showing that every team has the potential to deliver successful DevOps. The success also depends on the dominant culture of the organization. Teams have to be open to change, willing to collaborate and commit to learn and improve continually. Leaders must build trust with their teams by giving them the authority and establish secure communication to make everyone's roles and overall objectives clear.
Use Monitoring and Observability
The capability to spot issues early and take preventive action is vital to the DevOps process. Monitoring solutions need database providing clear and understandable metrics and accurate reports to share across the team. The other tool to utilize is observability. This tool allows teams to debug their systems and look at performance patterns that they've not defined in advance. Organizations that employ monitoring and observability solutions are 1.3 times more likely to be in the leading group when it comes to DevOps performance.
Encourage Collaboration and Support
There is an old idea that DBAs delay deployments and developers cause the database to fail when their latest updates are deployed. These old ideas should be eliminated because great collaborations bring new opportunities, especially for DBAs. Some organizations add a DBA right before major releases to the team to provide expert advice and coaching to developers. Instead of coding, DBAs monitor the entire process and ensure that it goes smoothly.