Top Industries Unleashing the Potential of Big Data to the Fullest
By CIOAdvisor Apac |
Monday, June 17, 2019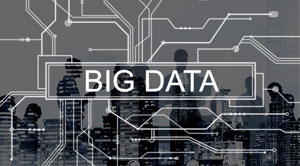 FREMONT, CA: The ever-improving capabilities of big data create new opportunities for industries. Most organizations have varied goals for adopting big data platforms. Here are sectors with business operations shaped by big data and analytics and what they have to offer.
• Sports
Sports organizations have embraced data analytics. In most games cameras are installed around the stadium that tracks the movement of every player with the help of pattern recognition software, generating data points on player every second. Players have also installed sensors on their pads to gather intelligent insights on their performance using data mining
• Hospitality
Hospitality has turned to advanced analytics solutions to understand the secrets behind customer satisfaction initiatives. Yield management in the industry is one everyday use of analytics, which helps to tackle the recurring peaks in demand throughout the year in consideration with factors including local events, weathers to site a few.
• Energy
Data and Internet of Things (IoT) are disrupting the way people use energy. The rise of smart homes includes technology, which helps make homes more comfortable and reduce energy wastage.
• Agriculture
Agricultural manufacturers have adopted big data practices for enabling data-enabled services that benefit farmers. The real-time monitoring of data collected from its users worldwide can help in furthering of devices.
• Education
The domain generates massive data through learning methodologies, which can identify better teaching strategies and transform how learning is transferred. Educational institutions are putting data into use for everything from improving class cleanliness.
• Banking and Securities
Big data with network analytics and natural language processors are used by the stock exchanges to catch illegal trade practices in the stock market. The industry is heavily relying on data for risk analytics, including anti-money laundering, enterprise risk management, knowing the customer, and fraud mitigation.
• Entertainment and Media
The new on-demand music services use big data analytics to collect data from millions of users across the world. The data is analyzed to give customized music recommendations to its users. Media have relied big on data to provide personalized content offerings, a smart moving in sustaining in a competitive market.
• Retail and Wholesale Trade
Big data has significantly impacted traditional brick and mortar retailers and wholesalers to e-commerce traders. The industries have gathered data over time, which is delivered from POS scanners, RFID tags, customer loyalty cards, and many more. Big data can be leveraged in the retail and wholesale industry to mitigate fraud, offer customized products to the end user, thereby improving the user experience.
• Transportation
Big data analytics finds an extensive application to the transportation industry. Authorities are using data to control traffic, optimize route planning and smart transport systems and congestion management. The private sector is also using big data in revenue management, logistics, and gain competitive advantage.
A report by Entrepreneur says the big data industry will be worth an estimated $77 billion by 2023. With this, it is evident that the time is well past when businesses were wondering if they have to worry about big data. It is already revolutionizing every industry, and those enterprises with a clear data strategy will sure become the leaders in their domain.