Trailblazing Blockchain Benefits Promoting Startup-Customer Connect
By CIOAdvisor Apac |
Friday, June 14, 2019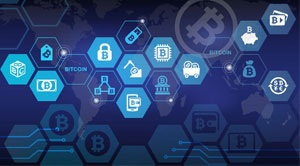 FREMONT, CA: Business owners need to evaluate the mission and vision to establish sustained success in today's economy regularly. Necessary adjustments should be made so that customers and communities are served in the best way. This means making significant changes to core infrastructure becomes imperative. Users demand appreciation for the value brought to each business they patronize. Today's consumer is looking for a financial stake in the goods and services used. Users want to be appreciated for their critical role in the success of any startup.
• Transparent Profit-Sharing in Action
Blockchain technology offers a sophisticated solution for shared profits and incentives through decentralization and transparency. Financial movers and shakers are not just the ones poised to benefit from the blockchain strongly. Organizations willing to embrace these systems have begun to flourish. The promise of democratized profits might seem far-fetched. Blockchain has allowed companies to grow by increasing user functionality while reducing centralized overhead.
• Bridging the Gap between Consumers and Producers
Blockchain technology is allowing companies to increase user loyalty and customer rewards, beyond simple profit share with tokenization features and users. This advanced technology allows transparent interaction between platforms and also consumers to migrate between platforms, increasing usefulness for reward programs. Blockchain-based digital wallet is flexible and provides bridges between providers and customers.
• Catering to the Ever-Changing Business Technology Needs
Businesses are likely to focus on building a comprehensive website, optimizing Google ads and incorporating keywords. Company's relevance will be waning if the strategies have not been updated yet. Blockchain-based incentive marketing programs are trending and now is the time for entrepreneurs to jump in.
The main focus is on social media if a start-up has been launched in the past five to eight years. Building a strong presence on Twitter, Facebook, Instagram and LinkedIn develops more followers and views. Incorporating blockchain technology into a consumer-focused incentive system is the best option for any organization. The cost to create such a system may be moderate, and the user relevance and loyalty a business will gain from it are priceless.