Transferring Repetitive Tasks to Machines: Value-added Workflow
By CIOAdvisor Apac |
Tuesday, February 12, 2019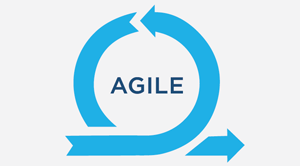 To meet the criteria of the competitive market, companies need to manage the workforce properly. Proper management of the workforce brings the desired agility at the workplace. The HR and the business leaders have to think of a different workforce that will be a proper combination of Artificial Intelligence and humans. There is a belief that AI will make the human workforce inert. A report by PEW unveils that 70 percent of the Americans are skeptic about the presence of AI at the workplace. But, this belief or fear is inaccurate because trained human workers are essential to use AI. As a tool, AI increases the capability of humans and fulfills the need for an agile workplace.
The collaboration between humans and AI is performing a tremendous job in the field of healthcare. The back office tasks are heavy and complicated. It is not possible for human workers to manage this back office quickly and reliably. The dependence upon AI helps the hospitals to reach the goal easily. The human workers feed the machine proper data, and the machine helps the human workforce to perform better. AI in the healthcare sector also enables the doctors to diagnose the problem of the patient, and thus, AI facilitates the whole process of treatment offering the hospitals a better chance to increase revenue.
Check out CIO Advisor's Top Agile Solution Companies - AGIVETTA CONSULTING, NuWorks, Synchroweb Technology,...
Leading organizations are deploying robotic process automation to shift the heavy workloads to the machine. The companies have found out heavy, time consuming, and less important tasks and have shifted them to robots. This has allowed human workers to focus more on higher-level work. Insurance companies have started to automate the claim process. This automation of monotonous work has made the human workforce more efficient. The HR department is shifting toward automation to keep the data of the employee. This automation is making the HR department able to work more efficiently. This whole process of automation enables human workers to get engaged in work that needs thought and proper analysis.
It will not be right to see AI and humans as two different agents. They should work collaboratively to squeeze out the best result for the company. AI will more efficiently and quickly handle data, and this will help the businesses to become smarter.