Understanding Blocks in Blockchain
By CIOAdvisor Apac |
Monday, January 14, 2019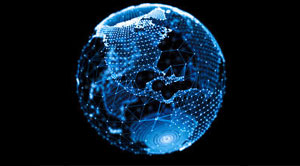 The future of blockchain technology is bright as it is transforming the financial industry with its disruptive applications. The innovation has been a game changer in the Fintech and crypto world, and this is undoubtedly the first sign of a much more profound technological shift. It has been erupting as the technology of the future especially after the introduction of bitcoin, world's leading cryptocurrency; people are trying to understand the innovation underneath, blockchain.
As the name indicates, there is a significant role that blocks play in the blockchain. These nodes contain the information of a blockchain network, and the entire transactional activities takes place on this network. For instance, in the current bitcoin network, a block is formed in the main chain of the system after 10 minutes. Hence, it is a chain of a block that is growing continuously.
When a transaction takes place, the information does not get registered in the blocks. When a miner in the network solves the cryptographic puzzle, it gets added to the new block in the chain. Once all the relevant information gets placed in the new block, these transactions are recorded and attached to the main chain. Apart from the transactional data, a block has a hash number that is mainly for it; this block also contains the hash of the previous block so that a link forms between them. These are known as the hash tree or Merkle tree in which each leaf node has a label with the hash of a data block. The block contains two essentials one is the nonce number which is an arbitrary number that can be used only once in the cryptographic communication and the other is a timestamp; hence the block maintains a part of the record for the entire network.
Conclusion
Blocks are records which together gives rise to the blockchain network. These blocks are files that stores unalterable data and the information available on this network is available in segments or blocks. These blocks form after a specific period, and a chain of blocks appears at the end which keeps on growing.