Understanding Cloud Computing
By CIOAdvisor Apac |
Thursday, October 17, 2019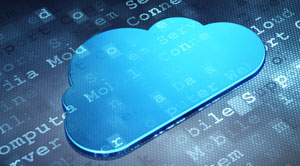 Cloud computing is a set of principles and approaches to deliver computer infrastructure, services, platforms and applications sourced from cloud to users on demand across a network. Rather than owning one's own computing infrastructure or data center, organizations can rent access to anything from application to storage from a cloud service provider. The benefits of using cloud computing services are that organizations can avoid the upfront cost and complexity of owning and maintaining their own information technology infrastructure, instead simply pay for what they use. Also, providers of cloud computing services can from significant economies of scale by delivering the same services to a wide range of customers. Cloud computing can free IT departments from spending time for spinning up custom deployment by aiding business units to request and deploy their own resources.
Cloud and cloud computing need to include operating systems, virtualization software, and automation and management tools. Networks and host user interfaces are set by operating systems, abstraction of resources and pools into clouds by virtualization, resource allocation by automation software, and provision of the new environment by management tools.
Check out APAC CIOAdvisor's Top 10 Cloud Consulting/Services Companies – Consultel Cloud, Innovix Cloud, Riley,...
Types of Clouds Based on Deployment
The clouds can be built in the following three ways based on the security and management required
1. Public cloud, where services and infrastructure are hosted by a cloud provider offering access over a public network like the internet. They are vulnerable due to high-level accessibility.
2. Private cloud, dedicated infrastructure for an organization maintained on a private network hosted internally or externally. Great levels of security are offered with more control over resources.
3. Hybrid cloud, which has both the elements of public and private cloud, utilizing the public cloud for non-sensitive operations and private for sensitive operations.
Cloud Computing as a Service
1. Infrastructure-as-a-Service(IaaS): It refers to the fundamental building blocks of computing, both physical and virtual servers, that can be rented. This allows building online infrastructure, hence making it easier to innovate, reduce time for deployment of new applications and services, and maintenance costs.
2. Platform-as-a-Service(PaaS): It is the underlying storage, networking and virtual servers including the tools and software that could include middleware, database management, operating systems and development tools.
3. Software-as-a-Service(SaaS): The delivery of applications as a service, that can be used on daily basis. The hardware and operating system are irrelevant to the end user. Users will access the service through the web browser or applications. SaaS is the dominant computing model comprising two-thirds of public cloud spending.
Using cloud services means organizations can move faster on their operations and big upfront costs. Moving to cloud-based services may be useful for companies to generate competitive advantages.