Unlocking the Future with Blockchain Technology
By CIOAdvisor Apac |
Friday, November 30, 2018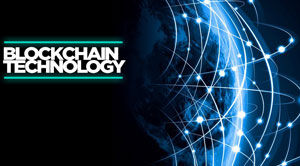 Blockchain—once a buzzword, now a harbinger of change and innovation—has become ubiquitous in numerous organizations across all verticals, promising enhanced security and operational efficiency. The evolution of blockchain technology has become a cultural phenomenon of coeval times that has the potential to revert the damage caused by modern technology and science. But what makes blockchain technology so exceptional?
The blockchain is a decentralized technology that runs on a global network of computers.It is completely transparent and each end user can see every event that occurs in the network while contributing to the processing power of the technology. The network fails to function effectively without a constant influx of new end users. Moreover, the blockchain technology does not consist of a central database for hackers to hack into and, also provides a robust data encryption and virtual security against external attacks.
At every given instant, the blockchain transactions initiated by complex algorithms supported on a network of computers are checked, erased, and stored in a block that is linked to a previous block. This creates a chain-like structure that prevents any end user from modifying historical data. Additionally, blockchain technology can be integrated with artificial intelligence (AI) and the internet of things (IoT) to form the latest technological advancements that will change the modern world. How will blockchain technology change the already modern world? For starters, the complex, audit tax systems utilized by the local governments or a state is expensive and demands a lot of time in its operation. With the help of blockchain technology, governments can track, receive and implement taxes seamlessly in real-time.
The inability to provide documents that prove a person's existence is another global problem. The United Nations stats showed over one billion people all over the world unable to provide properly documented proof of existence. This raises a ton of social, political, and cultural concerns. With blockchain technology, the respective governments can present a digital identification system based on blockchain protocols and issue e-residency cards for its citizens. Apart from cultural problems, blockchain technology can also help solve the inherent issues in digital advertising by leveraging transparency to eliminate frauds and shape the peer-to-peer advertising market. This guarantees an optimized advertisement spending without the need for a complicated ad supply chain and fake views. Blockchain can significantly improve the efficiency, transparency, and trust between advertisers, publishers, and customers.
Apart from transparency, blockchain technology represents a new frontier of innovations as it can handle storage and exchange of documents, records, and certificates with complete security. The near future will see an e-voting tool that provides transparent results which none can modify. Also, with the growing concept of smart digital assets, investors can leverage blockchain to track digital assets with an open ledger to prove asset ownership and enhance asset tracking.