Upcoming Trends in Data Analytics and Harnessing
By CIOAdvisor Apac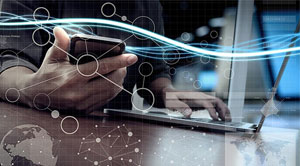 Data is an asset for modern day and future organizations. Many of the organizations have already started to work on collecting data and data analytics. As the volume of data has grown huge it has now become necessary to harness and optimize the data for which analysts need better insights. New trends have hit the market in data harnessing and are going to be effective for the same.
Data Storytelling
Analysts now also have to provide details of steps that led them to an actionable insight of data and are easy for everyone to understand. This is known as 'Data storytelling'. With the change, it is no more about a single conclusion instead it has become the wider approach of conversation about what data insights are. The approach of data storytelling focuses over different perspective about the data to understand the mindset and be able to use data more exhaustively which will result in better outputs for organizations.
Convergence of Data Curation
Data sources have become diverse and complex, the workforce needed for data analytics and harnessing data has also grown critical. In such a scenario, data curation is immensely required, which comprises capturing, cleaning, defining and aligning disparate data to make it more convenient for real-world applications. Data curation tools and processes will be merged with business intelligence platforms to link data with business context and governance at scale. This will help in validating data origin for better foundations of analytical pipeline further resulting in improved business strategies.
Amplifying "Data for Good"
Non-governmental Organizations (NGOs) and Non-profits have already realized the importance of data and also have started to implement it for their movement strategies. Reports have shown that the use of data analytics has increased rapidly in this sector and have profited for good. This approach to data analytics is also now known as data-for-good.
Cloud computing brings flexibility and cost-efficiency which helped the NGOs to harness data and analyze it for good. In 2019, different NGOs and non-profits will come up together for data commonwealth platforms where they would share and collaborate data to achieve the goal of people welfare.
Compliance with Code of Ethics
Leaders in organizations need to evaluate need techniques and methods for data analytics making sure that they comply with codes of ethics and data regulations such as GDPR. Coming 2019 will also witness new movements to create, strengthen and apply codes of ethics while maintaining data privacy for their consumer. It's going to be the responsibility of Chief Data Officers to create and imply these codes for a better future framework, infrastructure and staffing decisions.
Role of Citizen Data Scientist
Nowadays just providing the output of the analysis is not the only task of data scientist. They now will have to actively participate in the application of their results in the business. This means that they need to have better presentation and visualization skills to communicate their findings to leadership. Another cadre of data scientist emerging is citizen data scientist whose primary job role is to function outside statistics, to develop and test their hypothesis every day in real-world scenarios. Self-analytics are a helping hand for these people to explore and better understand the insights of data which can impact the businesses.