Upcoming Trends in HR
By CIOAdvisor Apac |
Friday, January 11, 2019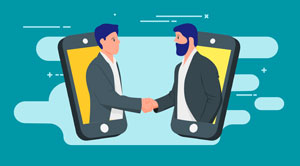 Human resource is a sector that probably has a major impact on business workflow and productivity. Just like the others, this business vertical also is evident to witness changes in the proximate future. The technological advancements are veering the HR sector towards new trends. One such is the advent of artificial intelligence (AI) to redefine the HR process. Few of them have been discussed below.
Automation Through AI
HR sector sees potential in AI to automate the processes and many companies are striding to incorporate the tech. Automated resume screening is one of the applications where AI enabled interface will sort the most relevant resumes for the hiring post, conduct form filling procedure, and arrange interviews. Once the new talent is hired, AI can also maintain employee engagement till the date of joining.
Personalized Assistance
To the already working employees, AI will benefit through virtual assistance. AI chatbots will be incorporated into the HR process which will take care of the repeated set of queries and cater to each employee individually. These chatbots access the information from the company's server and respond to the queries such as leaves, policies, holidays and various others. Employees can also monitor and track their performance through the virtual assistants and such a process would inject transparency and trust in the HR management system.
Agility and Flexibility
Businesses demand higher productivity, and for this agility and flexibility in the workflow is a must. Automating HR process would result in an agile workflow, whereas, remote operation and flexible working hours would bring flexibility in the same. It has been observed that organizations adopting digital meets, remote operation and flexible hours have seen higher productivity in their employees. Also, an increase in employee retention rate has been a perk of it. HR executives need to understand these demands and incorporate agility and flexibility in business processes.
Quality Training
At times employees, especially the newly hired complaints of remaining undertrained. Such complaints arise when the training manager is not efficient enough. HR professionals will have to look up for a solution to this, for which they can also embrace new age technologies like AI and machine learning. AI and machine learning tools will help in enhancing the training capabilities of managers which further will result in quality training of new talents.