Use Cases of AI in Customer Service Experience
By CIOAdvisor Apac |
Wednesday, October 09, 2019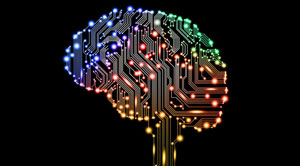 Artificial Intelligence has become a buzzword in nearly all industries today and can be successfully employed to provide an intelligent, informed and convenient customer experience at any point of the customer journey. This will result in an end to end customer journey that is integrated and more personal. The customers and companies are becoming more familiar and comfortable with artificial intelligence. As result analysts are encouraging the adoption of AI tools with a calculated approach. Having an Ai driven customer service play a critical role in the growth of any organization.
Building blocks for successful application of AI
The successful application of AI requires three key capabilities. They are
1. Data Unification
2. Real-time Insights Delivery
3. Business Context
Data unification is a must for any type of behavioral analytics. Customer journey analytics platforms provide this service delivering a data integration free of charge. For AI to impact customer experience, insights need to be conveyed at the moment through customer touch point. For AI to deliver the value it must be given a context too. With proper business context, AI can find touch points and tactics to shape customer behaviors behind the business performance.
Ways AI being Applied to Improve Customer Experience
1. Chatbots: They are AI based conversational assistants used in different customer engagement scenarios. AI Chatbots are designed to simulate human conversation and provide immediate, personalized responses round the clock.
2. Virtual Assistants: They utilize AI to obey commands or answer queries. It helps shoppers find what they are looking for by engaging in simple conversations.
3. Predictive Personalization: With AI companies will be able to assess individual shopper inventories and consumer behaviors to predict and deliver goods to their homes. AI charged with emotions will make customer experience interactions smoother.
AI is revolutionizing at pace across every industry and thus empowering the connected customers.
Check out: Top Customer Service Companies