Use of Hydroxyurea in Combination Chemotherapy may Improve Treatment of Brain Tumor
By CIOAdvisor Apac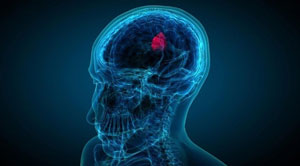 Hydroxyurea has recently been found to improve chemotherapy effectiveness in the treatment of brain tumor. Massachusetts General Hospital's (MGH) research team published their findings in the Neuro-Oncology journal that the addition of hydroxyurea, a medication drug to the current chemotherapy treatment for glioblastoma drastically raised the number of survivals in animal subjects. The findings of the research published in recently.
According to the findings, hydroxyurea, an FDA-approved drug works and cooperates with another drug, temozolomide (TMZ) to act on glioblastoma cells. The combination of two drugs proved to be more effective than the individual application of either on glioblastoma samples of newly diagnosed and recurrent tumors, even in cases where they were resistant to chemotherapy. The new discovery helped to increase the survival rate of different mouse models, and around 40 to 60 percent of the mice became tumor-free in some of the cases.
The use of TMZ in addition to surgical and radiation treatment has been a milestone in glioblastoma treatment in the past two decades, raising two years of survival from 11 percent to 27 percent. However, 90 percent of the patients who obtain this combination of treatment still lose their lives within five years due to the intensification of resistance to TMZ, which works by inhibiting the synthesis of proteins within cancer cells.
The MGH-led team, in its search for the ways to defeat resistance to TMZ, experimented with 21 drugs that were existing in the market and approved already for curing several types of cancers. Out of these drugs, only hydroxyurea worked on all cell lines including many which were earlier resistant to TMZ treatment.
Around 50 percent of the mice that obtained the new combination treatment remained tumor-free at the end of the study period. Also, among those with a precise subtype of tumor, 60 percent animals were found cured. The team of researchers is on their way to test the new drug combination in phase 1 clinical trials, shortly.