Using Big data Analysis for Healthcare Industry
By CIOAdvisor Apac |
Thursday, January 10, 2019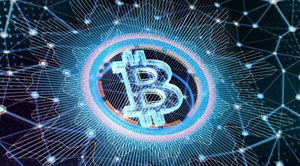 In the last decade, the healthcare industry has seen a significant influx of data as millions of people share their healthcare data online. People have started wearing devices that track their movement and measure their heart rates. The web searches and the insurance forms have been instrumental in finding out about a person's behavior and the potential health risks.
The large pipelines of data have made big data analysis an essential tool for the healthcare industry. Many companies have started leveraging big data analytics to get insights into their products and services. The sudden increase in real-time healthcare data has opened up new possibilities to improve healthcare services. The healthcare companies can understand a disease better which helps them to provide advanced treatments. This kind of access to personal healthcare data raises the concern about the use of this data. Here is a detailed analysis of the risks and rewards of healthcare big data:
Evidence generation is evolving: Integration of big data in clinical trials has helped to assess the safety and effectiveness of a medicine or a treatment much more efficiently. Big data is used for policy changes, drug approvals, and other healthcare decisions, which makes the standards for the use of big data significant.
Balance between privacy and impact: Healthcare data mainly consist of private and sensitive information. It is paramount to strike a balance between the rewards of using big data to improve healthcare and the risk of an information leak that could potentially jeopardize an individual's privacy. Anonymization can offer some protection, but strong penalties can help deter data breaches.
Potential bias and discrimination: There is a chance of results tampering if researchers mishandle the algorithms. The data analysis can also reveal pre-existing health factors that the insurance companies can use to justify coverage discrimination.
Healthcare companies have been storing data for quite some time, and big data analysis can help to implement the information effectively. Integration of big data in existing healthcare systems can open new horizons for the healthcare industry.