Vietnam's Artificial Intelligence Scenario is Evolving
By CIOAdvisor Apac |
Friday, October 18, 2019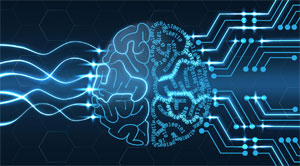 Just like its Asian counterparts, Vietnam, as a nation, is all set to compete with the Asian and global countries through economic and technological development. Many resort to artificial intelligence as a means to achieve this goal.
Fremont, CA: Although AI is relatively new across the country, Vietnam's enterprises and technology experts have realized its potential, and changes are being brought in at the fundamental level for its development.
There is a never-before focus and an active interest in research and development that are based on AI. Besides this, the nation has already adopted a distinct breakthrough approach for enhancing the ongoing emergence of AI, across multiple sectors.
AI is still in its earlier stages in Vietnam. As a result, the challenges that may arise are many. The Vietnam technology sector's approach towards enhancing the presence of AI has to be multi-faceted so as to address critical challenges, including lack of technological knowledge, lack of human excellence, sufficient financial backup, and others. Machine learning is one of the key focus areas. There are large numbers of startups focusing on AI, machine learning, and natural language processing.
For example, Sentifi, a promising startup, is planning to leverage machine learning along with deep learning algorithms besides natural language processing to arrive at insightful information on the financial sector.
The firm, by utilizing machine learning and deep learning, is successfully analyzing vast amounts of data, say over a billion tweets every thirty days to extract financial inputs.
Trusting Social, another startup, is using ML technologies and applies high-end data science to arrive at decoding complex social data. The firm has expertise in utilizing algorithms for detecting fraud to track signals for identifying any possible anomalies concerning behavior patterns, interaction, and network patterns. Further, it also uses algorithms for arriving at predictions on financial credibility. However, the lack of sufficient data, skilled engineers on machine learning, or data scientists is evident and appears to be an immediate concern.
There are startups focusing on utilizing AI for crop retention and bringing in an overall improvement in agriculture. Enhancing employee retention is another focus of Vietnamese companies through AI. Companies are focusing on creating professional real estate bios through NLP. However, the scope of machine learning and AI is expected to go beyond these in the years to come.
The Preventive Factors
Besides the evident lack of AI experts and economic strategists, the weak business environment, and the unequal access to the resources and innovative technological opportunities are other roadblocks.
Furthermore, the state-owned enterprises are not highly efficient and have to deal with the problem of disproportionate availability of national resources.
Another common aspect of the enterprises and technology experts is the apparent slow process of decision making. Further, the level of personal accountability is comparatively lesser.
Researches on the current Vietnam enterprises and technological innovation indicate that Vietnam is still struggling to tackle the issue of being narrow technologists. Only a small percentage of employees are strategic thinkers. Also, a large portion of them fail to enter into active cooperation with contemporary business owners and technologists.
The Vietnamese Difference
Vietnam is a country that can boast of more than thirty years of economic innovation experience, which is a significant advantage. Also, the country has a single party and a centralized political system. Moreover, the people of Vietnam are eager to work hard toward creating a peaceful and prosperous nation.
Also, the young generation of Vietnam is willing to learn and improve technologically. Emerging technologies are always focused upon, and AI is the perfect example.
Nguyen Xuan Phuc, the Prime Minister of Vietnam, is also incredibly supportive of technological innovation through AI.
Nguyen Xuan Phuc attempts to use Artificial Intelligence to develop a highly prosperous Vietnam. The AI-powered approach proposed by Phuc has to be comprehensive, an example for other countries to follow.
His ultimate aim is to make Vietnam a high-end country in terms of AI in national governance in an inspirational manner. Cooperation with other artificial intelligence experts from across the globe and in turn, to receive enhanced AI resources. The focus is on adopting an AI culture that is traditional and yet willing to accept modern ways. These aspects have made the need for a unique AI strategy quite apparent. The critical features of such plans are creating a highly comprehensive AI-based approach in administration, development, and management of the nation. Also, the strategy should be an example of using AI for prosperity, security, and peace.
Also, for other countries interested in the Asian region, Vietnam can serve as a connection for accessing the market in about 15 Chinese provinces from the Yangtze River, Shanghai, towards the south. Also, Vietnam can also serve as a connecting link to the Southeast Asian market. The countries showing interest in developing AI-powered services and products in Vietnam include Britain, Australia, Canada, Germany, Japan, and the U.S.
Also, what makes Vietnam a popular technology hub is its proven ability to perform in large-scale innovative projects.
The nation's experience in developing Teltic, a center for informatics during the 1994 to 1997 period, is a known example of this. Also, VietNet, an information highway belonging to the Khanh Hoa Post Office, is another example of such a project.
Vietnam is also planning to redirect its approaches towards developing a highly centralized smart decision-making system and also applying AI in public services, society, and the economy. Also, pioneering AI products besides promoting them across the globe is another top priority for the nation. Also, Vietnam aims to be a pioneer in creating awareness about artificial intelligence among the public in Vietnam.
To conclude, if the current pace at which the developments in AI is taking place continues, the immediate future will see Vietnam easily achieving its goals of becoming an advanced AI nation.