What Should you Keep in Mind before Adopting Multi-Cloud Strategy into your Business Operations
By CIOAdvisor Apac |
Wednesday, April 17, 2019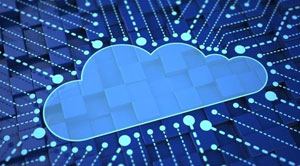 The modern era of business activities relies heavily on secure and easily accessible data efficiency and storage. Today, enterprises of all sizes are shifting their attention towards cloud in an ever-increasing manner. This has brought the public cloud computing into new prominence. But in order to thrive smoothly, Managed IT Service Providers (MSPs) provide the highest levels of cloud-based services. Amazon Web Services, Microsoft Azure, and Google Cloud Platform offer a set of basic features and functionalities. But, they differ from each other in terms of services they provide. However, in order to grab most of the benefits out of the cloud, a multi-cloud strategy is a must.
The multi-cloud approach offers legions of benefits to an organization as it provides flexibility for each department and important advantages to the MSPs so that they can provide effective solutions to their customers. Businesses, however, can avoid locked into a single vendor and can mitigate the risk of getting exposed to unexpected price hikes and charges. It also allows for added geographical flexibility that enables enterprises to meet their requirements on a global cloud platform. According to the Gartner report, 70 percent of the enterprises will rely on global cloud computing by the end of 2019.
As per from the security perspective, multi-cloud bestows a vivid range of security benefits to the enterprises across the world. Modern technologies such as serverless computing, containers, and machine learning are going to be more favored because of the security perspective they offer. However, a multi-cloud strategy can prevent data loss and breaches as the data and information is spread across multiple platforms.
Eventually, the IT professionals and decision-makers need to formulate comprehensive strategies to integrate the necessary solution across their businesses. It is extremely critical and important to implement in a proper way so that disruptions are mitigated at the base level in order to keep pace with technology innovation and restrain from falling apart.