Who is a CIO? A Guide to CIO's Role and Responsibilities
By CIOAdvisor Apac |
Wednesday, November 27, 2019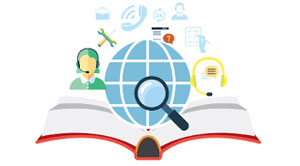 A chief information officer provides a critical interface between business needs, user needs, and the information and communication technology used at a workplace.
FREMONT, CA: A chief information officer is an executive-in-charge of information technology (IT) strategy and the computer systems, which support the organization's unique objectives and goals. Reporting directly to the president or CEO, the CIO manages and directs the policies and procedures regarding the organization's computerized infrastructure. Employers across various industries acknowledge the benefits of hiring a CIO as he performs multiple tasks that support the implementation of a firm's mission and accomplishment of goals.
Depending on the size and nature of the company, the need for information technology and employees to operate can change. For instance, to purchase and install computer hardware and software, an organization may need a team and an additional team to troubleshoot and train end-users regarding the equipment. All the IT teams report directly to a chief information officer as the head of the department. This reporting model allows all information technology policies to originate from a single source enabling an organization to identify technological needs better and streamline the implementation of equipment and operational procedures.
The majority of the information a company holds should is classified. For instance, personal information of customers such as credit card data, account numbers, social security numbers, and an organization's trade secrets are stored in their IT infrastructure. A breach by an attacker in an organization's storage system could reveal valuable information that could cause damage to the firm. A customer whose personal information is stolen can sue the organization. Thus, an organization cannot be negligent about data security.
A CIO is responsible for mitigating the financial risk of the organization by researching the most current data security models and recommending the most appropriate data sets to the senior management team. Furthermore, a CIO must be knowledgeable about the industry laws surrounding the gathering and storage of data.
A chief information officer continually seeks ways to enhance his employer's IT infrastructure and tech-related policies. To achieve this, he collaborates with various departmental heads to get an understanding of their IT needs. Based on the needs of different departments, a CIO invests in hardware or software that may assist the organization in achieving its goals.