Why cloud to cloud back up is important?
By CIOAdvisor Apac |
Thursday, December 20, 2018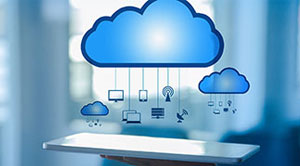 Cloud computing is a method for delivering information technology services in which information is retrieved from the internet through web-based tools and applications instead of computer hardware. It is used as a metaphor for the internet. The paramount advantage of cloud computing is that it reduces the capital expense of buying hardware and software. The time taken for hardware and software patching can be reduced which amounts in increasing productivity.
The uses of cloud computing include creating new applications and services, storing, backing up and recovering data, analyzing data, streaming audio and video etc.
The number of personal cloud users is increasing every year. The cloud has become a place where everyone meets and exchange information. Even confidential documents are finding their residence in the cloud. Now cloud back up has become more reliable than traditional data backup methods. The biggest advantages of this backup method are any time anywhere access, reduced expenditure and automatic back up.
As business is happening in the cloud it is important to bulletproof the cloud data. Enterprise is depending more and more on cloud-based applications. Even though these applications are offering security features, it is important to prevent data loss. Accidental deletion or any malicious activities can result in critical data loss.
Cloud to cloud back is the best method for safeguarding data. It is the process of copying all data stored in one cloud back up service to another. With this, the data is stored in multiple locations enabling an option to regain it.