Why CPAS Need to Learn About Blockchain?
By CIOAdvisor Apac |
Monday, January 14, 2019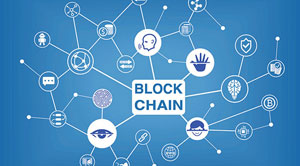 Blockchain, which initially started as a cryptocurrency platform, has evolved into a powerful, coveted technology that preserves assets and property rights and disrupts operational framework across industries. Smaller companies are turning to blockchain to secure and store digital assets, gain greater visibility into the supply chain, direct process payments, and execute contracts faster at a lower cost without intermediaries.
Blockchain builds on fundamental accounting principles to share financial assets to counterparties quickly via a shared and trusted ledger. All transactions are recorded in a distributed, public or private ledger that cannot be altered. The transactions are validated by multiple participants who eliminate challenges around validity and multi-party reconciliation. This doesn't make Chartered Professional Assistant (CPA) completely redundant but changes its nature. CPAs will have to learn to use blockchain.
Accountants must focus on updating their knowledge of the software networks that safeguards the integrity of transactions. They also need to focus on valuation, regulatory compliance to help clients, and market volatility. Furthermore, they will have to prove the existence of the account and test the client's ability to access and control the asset. If a business holds its digital assets, internal control issues may arise. Private keys, which are sentence-long strings of random digits, the company can start transactions from an account. To protect these keys, accountants can split the key and separate access using encrypted hardware or multi-party signoff.
Recently, intermediary custodians of the private keys are emerging. It won't impact CPAs severely as custodian companies are highly regulated and responsible. A CPA's traditional work will be supplemented with software that assures, manages, and monitors internal controls by reviewing the rules in the form of smart contract code, evaluate the risks, and governance around network participation. Additionally, CPAs should be cautious about technological flaws like bugs in smart contracts which might result in incorrect or unexpected results.
As blockchain enters and spreads the SMB market, customers will seek advice on how to properly govern their responsibilities and take advantage of the frictionless trusted transactions at the same time. The way CPAs answer this question depends upon client industry. This makes it necessary for accounting professionals to understand the basics of this technology.