Why Should CIOs Employ Telematics?
By CIOAdvisor Apac |
Friday, November 15, 2019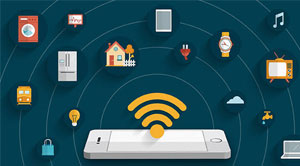 By employing telematics to set up user-based pricing, insurance service providers can award consumers with incentives for safer driving, therefore creating a business model that is dynamic and innovative.
FREMONT, CA: The progression of technology is empowering organizations to embrace data like never before, and telematics can unlock advanced data collection abilities for auto insurance companies. It is necessary to promote the proficient collection of customer-data regularly to alleviate risks and minimize losses. By putting together an appropriate telematics strategy, auto insurance CIOs can empower their businesses to develop custom-made policies with flexible rates that are determined by the driving behavior of customers.
By employing telematics to set up user-based pricing, insurance service providers can award consumers with incentives for safer driving, therefore creating a business model that is dynamic and innovative. There are two ways with which CIOs can create a roadmap for telematics data gathering— through applications that can run on a customer's smartphone or via company-provided wearable devices. Presently, telematics in auto insurance is still at an early phase, and insurance firms can avail of the benefits of investing in it ahead of market adversaries. CIOs ought to look to harbor telematics in suitable forms to enter the sphere of the digitally advanced business.
Data Collection through Wearables and Dongles
Wearable technology is now being used extensively. Devices like smartwatches, with exclusively developed features, are being used to track parameters related to the physical activities of users. The same technology is currently applied to make wearables that can gather and relay driver-related information to auto insurance providers. Organizations can manufacture and distribute wearables to consumers while selling auto insurance policies.
Another alternative way to attain the telematics capabilities is through the employment of dongles that can be attached to cars. Most vehicles come with ports, which support the dongles. Through these, insurance firms can monitor the driving characteristics of users. As the trend of telematics in auto insurance develops, car-makers are also designing models that have inbuilt support for telematics and onboard diagnostics tools. The only disadvantage this form of data collection presents to insurance enterprises is that of cost. The utilization of advanced sensors and the transfer of information through cellular network together make the operation of the technologies cost-intensive.
Nevertheless, CIOs must look to overcome the cost challenge with devices that are modeled to function with WiFi, and are consequently, cost-efficient and precise at the same time. The devices can also be recycled to make them economically feasible. The lifespan of the devices varies between three and five years, while it takes only three to four months for a company to find out a customer's driving habits. Thus, the use of alternative options of connectivity and data transfer, and a strategy to reuse telematics devices can shrink the impact of high prices.
Smartphone-Enabled Telematics
The reach of smartphones has increased enormously, with the device becoming ubiquitous. With vendors offering turnkey solutions and application development services, it is easy for insurance businesses to deploy smart devices used by customers for telematics. With smartphone applications, consumers can be presented with greater convenience and seamless experience. A comprehensive solution enables insurance companies to get all the necessary metrics through the use of advanced sensors within the phone. Mobile phones are equipped with gyroscopes, light sensors, proximity sensors, and GPS sensors that offer accurate data. All of the features, though not developed mainly for telematics, can be used proficiently to achieve reliable driving behavior data.
It is time for auto insurance company CIOs to adopt data-centric abilities to enhance offerings, pricing, and customer services simultaneously. Telematics does not just assist firms to thrive but also propels them toward modernization and attractive figures of growth.