Why the supply chain is finally getting its due
By CIOAdvisor Apac |
Wednesday, December 19, 2018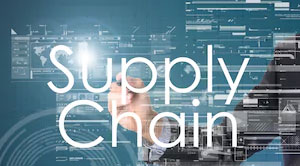 Today, several companies are updating and digitizing their supply chain network to compete and operate at the edge. This optimizes the flow of products, information, and finances that allow companies to develop a healthier relationship with their customers and improve business efficiency. Blockchain, due to its potential, can streamline the processes and merge all the databases on supply chain into one common database that gets updated in real time and give the updates to all the parties on the chain simultaneously.
Supply chains are found to be of high importance to business success. Several reasons can justify this. One is the rise in disruptive business trends which include mass-customization and service economy. Today, one can get a personal air-jet as a service and even bacon as a service. Over the past two years, drastic changes have occurred in the overall attitude of enterprises toward supply chain technologies. The products are almost secondary in the service economy. What matters to the consumers is the ease of consumption. Consumers prefer a frictionless and hassle-free experience with the supply chain. In today's digital economy, the omnichannel supply chain plays a vital role by facilitating many new ways to the customer's interactions with their desired brand products. To achieve this, supply chain should embrace the emerging technologies like AI, Robotics, and IoT.
Business Logistics and Market Channel Theory states that SCM mainly concerns the process of the integrated planning and control of product and information flows, within a single firm and the physical distribution stage. With the advancements of blockchain into supply chain management, all the administrators are made aware of every link in the chain as they are connected. Effective supply chain management requires huge developments in customer service levels and internal operating efficiencies of the companies. Customer service at level means consistently high order fill rates, high on-time delivery rates, and meager rates of product returns by customers for whatever the reason could be. Internal efficiency for organizations means that these organizations get an attractive rate of returns on investments, perhaps lower than their operational and sales expenses.
The supply chain cannot drive economic profits without a particular supply chain strategy. There are a very few logistics executing real supply chain strategy to achieve success. Today, many companies are reporting that they leverage supply chains to make the working capital and cash flow improvements that can drive economic profits. The only way to build good relationships with the customers in a supply chain is to win the trust with the help of technologies that can appropriately address their needs.