Why Use Business Intelligence Tools
By CIOAdvisor Apac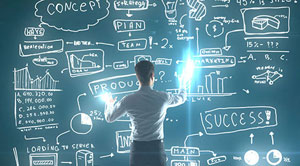 Business Intelligence (BI) tools are application software which collects and process large amounts of unstructured data from internal and external systems. BI tools provide a way of accumulating data to find information primarily through queries. These tools also help prepare data for business analysis. They facilitate improved decision making, increased operational efficiency, identifying market trends, and identifying new business opportunities.
Here are top benefits of implementing BI tools.
* The absence of a quality business intelligence tool forces companies to rely on guesswork for making crucial business decisions. BI software provides useful insights into the business process. This platform also gives accurate data, real-time updates and eliminates the need of guesswork.
* BI tool also provides easy access to vital business metrics that is information such as dashboards, and other key reports using mobile devices. The only need is internet connectivity.
* Useful insights on customer behavior can be gathered with BI tools. This information can be turned into profitable customers.
* BI tools can identify the up-selling and cross-selling opportunities. These insights can be used to create improved sales models which enable sales representatives to upsell and cross-sell products at appropriate customer touch points.
* A quality Bi system can solve the issues of gathering, converting, merging and determining the accuracy of data. It provides all data from a single source displayed on a convenient dashboard and can be converted into reports. Thus saving valuable energy, time, and making the process more efficient.
* BI software can offer an actionable intelligence to drive business transformation.
* Modern BI tools enable self-service and allow using visualization tools for generating graphs, charts and advanced visualization capabilities such as forecasting, trends and complex calculations.
* With BI organizations can carefully track key business metrics for analysis. The company can test changes carefully in a controlled environment rather than diving headfirst into change.
* BI software is also used to predict the result of business action, called prescriptive analytics by effectively storing enough historical data to pull out key trends from the past. The solution can display past trends to predict and suggest actions that can lead to success.
Using data, BI offers direct access to the bloodline of any business.