AI and Machine learning-The Next Big Thing in Business Intelligence and Analytics
By CIOAdvisor Apac |
Friday, November 30, 2018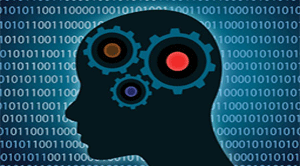 Artificial intelligence (AI) and machine learning are at the forefront of digitalizing and transforming the world. Consumer AI products like Amazon's Alexa and Google Home are already making life simple. Speech recognition, machine learning, and natural language processing are now enabling machines to better understand customer needs and provide solutions based on their choice and preference. This is also helping business users gain a better insight of customer requirements and streamline their decision-making process. At the same time, AI and machine learning are identifying, optimizing, and automating labor-intensive and repetitive activities, thus reducing labor costs.
Today, companies comprehend the benefits of analytics, and they are delving deeper into their data to increase business efficiency, improve outcomes, and gain a greater competitive advantage. Automating data analytics and returning the users the synthesized course of action, AI, and machine learning are changing data analytics. Data analysis is being tuned to deliver recommended next steps or even to automate actions leading to desired outcomes. From the simple task of helping a visitor make their way around a corporate campus efficiently to performing a complex task of predicting future needs, AI, and its subset machine learning, are influencing various fields. AI can transform customer relationship management (CRM) systems into a self-updating, auto-correcting system to improve relationship management.
Machine learning and AI are also used in security to identify abnormal behavior patterns that help recognize fraudulent activity or predict a cyber attack. Various AI approaches are being deployed in the financial industry to make quicker, unbiased investment decisions, approve loans, assess risk, detect fraud, and conduct algorithmic trades. The pace of business is always quickening, and with AI and machine learning revamping it, the need to pay attention has never been higher.