AI Approach to help human innovation
By CIOAdvisor Apac |
Tuesday, April 16, 2019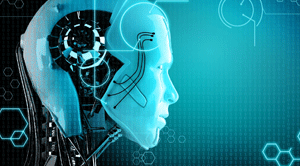 The advent of technologies such as big data, cloud, analytics, the blockchain, IoT, and artificial intelligence is driving innovation and digital transformation in various sectors. Technology is reinventing enterprises and the businesses have started leveraging data to gain real-time insights to gain competitive advantage and to raise the customer experience.
Out of all these technologies, artificial intelligence is expected to create significant value for the businesses. It not only allows an enterprise to automate repetitive tasks but also enables us to gain actionable insight to streamline operations. Here are some possible ways that AI can increase human creativity.
Space for innovation: The first exciting way that AI can increase human innovation is by removing the needs of professionals to tire low impact busywork. On the other hand, making human more efficient and productive will indirectly enhance the later's ability to innovate. For instance, consider the AI system that summarizes meeting for the employees. If employees don't have to take notes then they can focus on high-level ideas instead. This way, Artificial Intelligence is affecting the innate ability of a human and induces them to implement new ideas.
Check out: Top Artificial Intelligence Companies
Generating novel patterns: The compelling case is where AI makes novel patterns and designs for a human to engage. For instance, the Autodesk's generative design software was designed to capture and process the information offered by the designer including various criteria for what they wished to create. The AI-based algorithm over there will automatically generate a series of designs to meet such criteria. The result is a unique source of inspiration – cache idea that designers would likely to implement. Some companies capitalize AI ability to surface novel pattern and augment human creativity.
These are some possible ways in which AI can enhance human innovation, and it has the potential for making a real impact on the business world too. True human innovation and creativity are possible only when there is a solid base to build. Moreover, the more trained and educated a person is, the more they can create. AI will certainly expedite and facilitate human creativity.
Few Top Artificial Companies (Aktrea, COGNISTX, Cognixion, Digitate)