Enhancing Customer Experience with Big Data
By CIOAdvisor Apac |
Thursday, January 24, 2019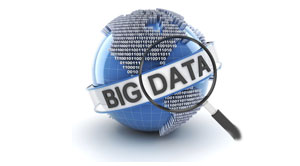 Big data is both marketing and a technical term referring to valuable information—an organization's asset. It also represents a technological trend that leads to a new approach to the world in understanding their business better and decision-making. The decisions are made based on extremely large quantities of structured, unstructured, and complex data.
According to Experian, a global consumer credit reporting agency, 61 percent of those surveyed admitted that they experienced an excellent revenue increase due to data management efforts. 82 percent of the executives believed that data quality solutions helped them to achieve exceptional revenue growth proving that the customer experience could be improved through big data management.
In order to find out what needs to be improved, companies need big data, develop an effective advertising strategy, and enhance customer experience. Big data is crucial for in-depth customer analysis and data insight.
As publishers collect more and more information about their visitors, they will be able to achieve increasingly relevant publicity. Marketers can use big data to reach more consumers, and the world can anticipate a future when each company's big data repository is just as important as its marketing efforts e-mail list. According to a New Vantage survey, 49.2 percent of the executives admitted that there was a significant drop in expenditure due to big data efforts. Big data and good business intelligence save a lot for many companies in operational arms.
In traditional data processing and storage systems, data was standardized and cleaned before storage. On the contrary, the data is presented in its original form in big data without any standardization or cleaning of data.
In order to ensure high-quality data processing, it is essential to hire trained data analysts, and organizations should invest more in training their employees working with big data. This can be a win-win for the company as well as its staff. With the increase in cyber threats over the past few years, it has become necessary for organizations to place the utmost emphasis on safety and security, both, at the company and data entry points of the customers.
Big data management not only subsumes many of the conventional approaches to data modeling and architecture, but it also involves a new framework of technologies and processes to enable greater accessibility and usability of data.