AI-driven Trends that Need to be Watched Out
By CIOAdvisor Apac |
Friday, February 08, 2019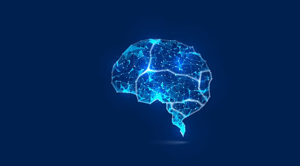 Advanced analytics and technologies today are empowering industries to work at a faster pace of innovation. Artificial intelligence (AI) and its algorithms and tools facilitate all the industries and organizations in making critical decisions by machines.
Following are some of the trends of this intelligent technology that will be witnessed by the coming years:
Virtual Agents: Businesses have started to deploy AI-powered chatbot to answer visitors' queries in websites, help customers check out and qualify sales leads. They have created virtual agents with a face and personality to handle complex tasks. The coming future will witness more companies investing in AI-powered virtual agents which will be entrusted to carry on engaging conversations with customers.
Smart Recommendations: After an online shopping is done the user will be inundated with recommendations based on items they have previously purchased or browsed. Artificial intelligence will be able to recommend products based on sentiment analysis with browsing history. Consumers will be offered more personalized and guided shopping experiences.
Check out CIOAdvisor APAC's Top Machine Learning Solution Providers - Elliptic Labs, Faethm, Megvii,...
Image Recognition: AI enables computers how to see, acquire, process and analyze data from visual sources. Image recognition is able to detect license plates, diagnose diseases, and analyze photo to complete payments or other verifications. Image recognition can help businesses redefine their marketing.
Cyber Defence: Cybercriminals target software-as-a-service (SaaS) platforms, cloud infrastructure and the Internet of Things(IoT) devices which make tech security a menace for business owners. AI will be more powerful in the coming time, to fight cyber threats and prevent hackers. It can pick up abnormal activity indicators and defend systems early before the threat becomes uncontrollable. Organizations are using AI to deploy new digital workers that pose increased competition for data professionals with AI skills.
AI-powered recruiting tools: For businesses and enterprises the recruiting process is one of the most time-consuming and stressful tasks. With advancements in artificial intelligence, AI is able to power recruiting tools to drive the recruitments. Chatbot recruiting assistant can communicate with candidates via Skype, email or text. It can pre-qualify candidates for the organizations and even reject in need. AI-powered screening and candidate-communication tools also help employers to save time.