Applications of Artificial Intelligence in Data-driven Marketing
By CIOAdvisor Apac |
Wednesday, November 13, 2019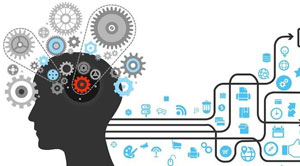 The future of advertisements and business strategies relies on data-driven marketing (DDM), transforming from an innovative aspect to a crucial part of any industry. It refers to strategies that are built on the analysis of big data and interaction with customers to prepare predictions for future behaviors. The steps include processing the acquired data and that which may be acquired in the future, and how to apply the organized and analyzed data for improved marketing. Its main agenda is to improve the customer experience. With the current rate of growth of big data and the ease of accessibility of customer information to marketers, they look at data in a more pleasing manner.
According to a survey done by Insights Report in 2017, 64 percent of the respondents urge that data-driven marketing is vital for excelling in today's global economy. Whereas, 87 percent acknowledge the fact that they are not utilizing one of their primary resource, data.
Key ERP companies: Nuclearsoft
Although it is not as easy as it sounds, certain steps can be taken to succeed in this platform. Having a good customer relationship management (CRM) system with a good enterprise resource planning (ERP) system for support goes a long way. Customer Relationship Management keeps track of each and every movement a customer makes and also stores data like repeat purchases, anniversaries, and age, thus enabling companies to determine the lifestyle and spending patterns of a customer to develop new products factoring in the information. Investing in a suitable data management platform (DMP), which uses big data and artificial intelligence algorithm to determine data sets of a customer from a different source, is good. Choosing data management tools can meet the imperative need of the company. It elucidates the objectives in DDM trend. They are providing customers with a good experience, including giving due value for loyalty and previous experiences with the company and using the procured data to provide better services in the future. Not straying from usual practices and understanding the competition.
AI in marketing can reap wonders to a company. A consumer's thoughts are made available to a marketer with the help of AI solutions. AI can track a consumer's search history, social profile, and other data in a matter of minutes and help create effective digital ads.
The future seems bright for data-driven marketing. With predictive and AI marketing, data-driven solutions seem to play an important role in the success of marketing campaigns.
Check out: Top ERP Solution Providers