Basics of IoT Cloud Back-End Process
By CIOAdvisor Apac |
Wednesday, January 16, 2019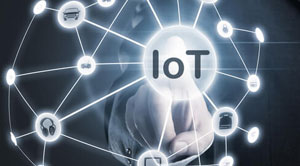 Rampant adoption of Internet of Things (IoT) devices is one of the big technology trends over the last couple of years. IoT movement had become this successful because IoT devices tend to be less expensive and generally do not require much maintenance. Adding extra hardware to IoT devices would increase both the cost and complexity of the devices. IoT devices could become far more capable when treated the device as a thin client and perform backend processing instead of adding a lot of extra hardware to it.
Back end development of an IoT device ensures end-users that it will add value, create ease in tasks, or increase security in their lives. The back end or server side needs to support the communications, analytics, and processing to make your data values. Selecting the appropriate data management technology is critically important to the success of this project. Cloud backend is a major component. It is responsible for accepting tons of information from the IoT gateway, store and process them into actionable resources and send them to the user interface such as web applications, mobile applications, dashboard and more. Some advanced IoT solutions also support capabilities such as machine learning and artificial intelligence.
Best Practices for IoT cloud Application Development:
1. Database design
2. Scalability
3. Application Cloning
4. Application Security
Cloud complements IoT users by provisioning them access round the clock irrespective of their geographical locations. Benefits of incorporation of cloud into the IoT ecosystem are
1.Caters the data storage and processing demands of IoT
2.Advanced analytics and monitoring
3. Smoother inter-device connectivity
Many IoT cloud application companies are joining the revolution today, which promises a lot of IoT innovations over a few years with cloud being in the core of it.