Blockchain: The Driving Force of Multiple Industries
By CIOAdvisor Apac |
Wednesday, March 27, 2019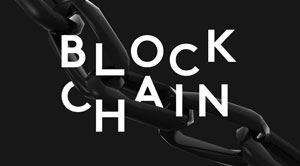 Blockchain and bitcoin are interlinked, and blockchain has a multitude of other functions and uses. Sustainability is the ability to drive business process efficiently and transparently across industries which translates to better use of resources that creates value. In this context, blockchain and distributed ledger technologies (DLT) are one of the most powerful drivers for sustainability.
Blockchain technology can track the goods and services across the landscape in an automated fashion which allows data to be exchanged seamlessly. Traditional inconsistencies can be avoided with blockchain technologies. The whole process from fundamental issues to money laundering becomes 100 percent transparent and trackable. The pharmaceutical industry benefits from blockchain as it can be used to track and record the movement of drugs and medication. When drugs are used illicitly, every packet of the drug can be monitored and traced at all times.
Blockchain Solution Companies - BitPost, Decentralized Vision, Diginex,...
Property and real estate can take advantage of the public ledger for ownership and transfer to improve identity management and to ensure authentic historical records. Blockchain can also provide a secure and accountable case for energy trading and establishing contracts. The financial services are inclined towards the use of blockchain because of the transparency that it provides. The digital economy will witness a seismic shift because of the transparency offered by blockchain.
Fake news spreads quickly, and blockchain can stop it in tracks. Public blockchains have the potential to disrupt the current business model by removing the intermediaries such as banks and reducing the infrastructure costs. All government transactions would be open for scrutiny with blockchain employed in every public ledger. Therefore, the potential to improve efficiency and sustainability is massive.
In the future, crypto-currencies will also become more sustainable. New upcoming blockchain platforms will help bitcoin overcome the low transaction volumes and high energy consumption. With cryptocurrency gaining momentum in the market again, efficiency will increase in the economy. The robust tools provided by blockchain will streamline the complexity of transactions.
Check out APAC CIOAdvisor's Top Blockchain Solution Providers