How can Blockchain and Biometrics Ensure Efficient Identity Management Solution
By CIOAdvisor Apac |
Wednesday, September 25, 2019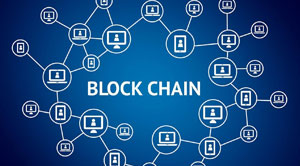 Identity verification is one of the most common protocols across various services and sectors. The existing methods of identity verification are a tedious and time-consuming process. For example, people who are taking a flight have to come to the airport, an hour earlier just for identity verification. A solution which combines biometrics and blockchain technology can be an ideal platform to address the issues of identity management.
Biometrics is deemed as one of the most secure processes of identity verification as it is very tough to copy the physical traits. Cyber frauds have marred the banking industry for many years, which has caused a significant amount of financial losses to many banking institutions. To address the cyber frauds, banks have started to switch to biometrics process for a hassle-free and full-proof verification process. The airline industry has also decided to tap on the massive potential of biometrics, and according to some reports, more than 70 percent of airline companies and airport authorities will be switching to biometrics for identity management. Digital signatures are also one of the most common methods for identity verification.
Companies use cloud services for storing the data of identity verification. The biometric data is stored on a centralized server which gives hackers a chance of stealing sensitive data. Additionally, the involvement of third parties also increases the risk of data theft. For example, in the case of an online transaction, many players are involved in the identity verification process such as end user, service providers, identity providers, and the controlling party.
Checkout : Top Identity and Access Management Companies
Blockchain technology can be an ideal replacement for cloud services in identity management. Blockchain platforms offer a distributed and decentralized digital ledger that stores the data only after the identity verification. It also provides powerful encryption techniques, which makes it one of the most robust and secure technologies available today. Blockchain platforms eliminate the need for any middleman with seamless asset exchange and low operational costs. The combination of blockchain and biometrics can be a significant asset for companies to ensure secure, fast, and hassle-free identity management solution.