Blockchain-based Tokenization for the Television Environment
By CIOAdvisor Apac |
Friday, November 30, 2018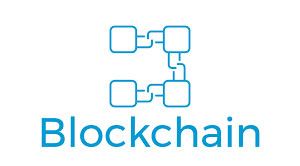 Technology changes have created a competition for different platforms to continuously evolve in the entertainment industry. Especially, televisions are facing competition from internet-based video services and streaming services. Blockchain technology can benefit television and the media industry through advertising, distribution, content creation, and verification. The transactions in blockchain are secured by cryptography and work on the peer-to-peer network, whereas the television is a system that delivers programs through radio frequency and satellites transmitted through cables. With the adoption of blockchain in broadcast entertainment sectors, the TV industry is expected to become antiquated in future. The cable industry is based on the centralized distribution of data and content whereas the blockchain is a distributed record of transactions that eliminates the centralized authority for verification.
Blockchain-based applications have a great impact on the cable industry, and the applications include the processing of transactions, record and data management, payment systems, and digital currency, all while increasing security practices. Blockchain can safeguard user privacy and ensure trust among the audience, advertisers, and content providers. It can be used in the media industry by implementing tokenization. Tokenization is the process of forming a direct approach for data and value exchange among the audience, advertisers, and content providers. With eliminating intermediate platforms, the technology enables all parties to transact with effective costs as there would be no commissions to be provided to third parties. The process of tokenization paves the further way to allow the viewers to benefit economically; the users can make money by streaming their video content. For example, a viewer could be watching a show and might be called to participate in some way for the content he is watching. Viewers can contact the admin directly from the device that they are watching or through an application if they are viewing from television. Once the viewers sign up and start earning rewards, they can interact with special elements of the show that helps them to collect tokens. These tokens have a value to buy goods ultimately making the users benefit from purchasing and viewing a show.
Though blockchain is still in its infancy in the cable industry, with its decentralized feature and peer-to-peer network, it will eliminate intermediaries, provide security, reduce the cost of media, and enable content distribution. Employing tokenization built on blockchain technology lays a foundation for new digital world where advertisers, audience, and content providers are benefited with improved efficiency, transparency, and security.