Blue Prism: Powering Improved Automation Capabilities
By CIOAdvisor Apac | Thursday, December 20, 2018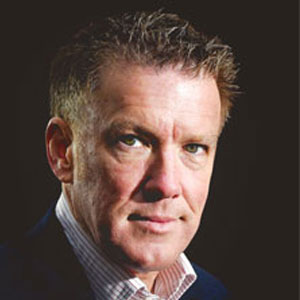 The advent of technology has changed people's way of working and has made jobs easier. Robots have made a huge leap in automation processes. A robot can operate 24/7 without any benefits and with fewer errors than humans. They are helpful for businesses as they can perform repetitive, monotonous, or dangerous tasks easily. Advances in machine learning, natural language processing, neural networks, and data analytics combined with Robotic Process Automation, can produce a hyper-productive workforce. Digital Workforce enhances the human workforce with software bots deployed as an enterprise-grade platform that contains RPA, cognitive technologies, and analytics.
Blue Prism, an Austin-based company, is the founder of Robotic Process Automation (RPA), providing the most successful digital workforce in the world. The new operational capabilities and intelligent automation skills, automate critical business processes. Blue Prism provides a scalable and robust AI and cognitive technologies execution platform and has grown to serve a trusted and secure RPA platform. The business transactions and working hours carried out on the software robots of Blue Prism are very high.
"Digital labor is the future of work, and there is a long tail of unaddressed automation in the services"
Alastair Bathgate, Co-founder and CEO of Blue Prism, states, "Digital labor is the future of work, and there is a long tail of unaddressed automation in the services."
Blue Prism's technology alliance program is reinforcing a wide range of technology and independent software vendors (ISVs). It is known for its scalability and security. The company has developed new automation capabilities by partnering with K2, Loop AI Labs, re:infer, and Rossum. These partners enable customers to use the RPA platform of Blue Prism to develop cutting-edge solutions, artificial intelligence (AI), machine learning, OCR, and the ability of data extraction. The collaborated companies will have the ability to accelerate their product development and minimize the required marketing time for their products.
The partnership of these companies leads to automation in the marketplace with the digital workforce platform. This partnership supports the launch of Digital Exchange (Blue Prism DX). The intelligent automation process of Blue Prism DX is used to access and download pre-built artificial intelligence (AI) and cognitive technology applications. The company will continue to help its customers in accelerating the speed of the automation projects.