Common Myths Associated with Blockchain Technology
By CIOAdvisor Apac |
Saturday, December 08, 2018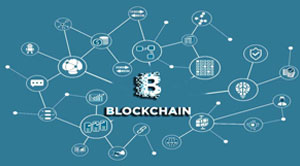 Blockchain technology has always been a debatable topic. It is a technology that powers Bitcoin and other cryptocurrencies. The blockchain is a distributed ledger that allows people to store data in an immutable form. As the time passed many new facts and information came into light associated with this technology and many myths made their way through. Such myths blur the real facts and knowledge of technology.
Myth1: Blockchain and Bitcoin are Same
Blockchain is technology that powers cryptocurrencies such as Bitcoin and made it easy for cryptocurrency to spread in the market. It is a growing list of records, which are linked using cryptography. On the other hand, Bitcoin is cryptocurrency which gained fame because of overcoming from drawbacks its predecessors had. It solved the problem of double spending with help of technologies like cryptography, peer-to-peer networks and decentralization.
Myth2: Data On Blockchain is Secure.
As the technology uses cryptography, many get misguided that the data stored on blockchain network is secure and nobody can view it or access it. The myth is as far as the horizon to reality. The actual fact is that data on blockchain is immutable i.e. the data stored can be viewed by anyone on the blockchain network but cannot be edited or modified without anyone getting acknowledged about it.
Myth3: Blockchain is restricted to Cryptocurrency and Finance
Many believe that blockchain technology is restricted to money and finance and is useful for the same only. The truth is that blockchain is ledger and stores all forms of data. Nowadays, it is being used to build services for smart contracts, digital identity solutions, cloud storage, voting systems, and even aircraft safety. This myth gained popularity because often blockchain is associated with Bitcoin as it popularized the technology a lot.
Myth4: Blockchain is Panacea for fraud and hacks
Frauds and hacks can be reduced but not completely avoided using this technology. Blockchain uses distributed storage for storing data and requires a lot of computing power to make changes in it. This makes is it difficult for anyone to hack it but not impossible. Instances of hacks and fraud have witnessed in past with this technology. There is also an infamous group of hackers, known as the 51crew, who have attacked Shift and Krypton blockchain clones.
Myth5: Blockchain for enterprises?
There is a two-way opinion over this. Only big companies can use blockchains as it is exorbitant. Because the cost mining requires makes the myth more trustable but if private, non-corporate, small companies are capable to spend the amount then there are no stoppages to them.
Another myth is that enterprises find it useful in terms of eliminating redundancy and middlemen, also it avoids costly disputes and resolution. But they are still hesitant because of its varying scalability and security issue. Already consortiums like Linux forum, R3 and JP Morgan have come with their own ledgers which are more secure and highly scalable.
It is just the beginning of the technology and still there much to be explored about it. Proper information and facts are always required prior to forming any opinion. This revolution has just started outcomes are still awaited to have firm believes and opinions.