Cybersecurity News: AI and ML Suit Up to Fight Threats
By CIOAdvisor Apac |
Tuesday, June 11, 2019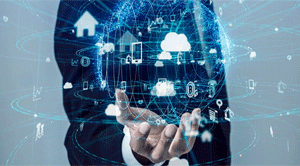 FREMONT, CA: Since their conception, Artificial Intelligence (AI) and Machine Learning (ML) have caused a renaissance in how the technology field is viewed and used. The recent surge in the popularity of AI is a direct result of two crucial factors. Firstly, AI/ML algorithms are computationally thorough. Especially with cloud computing, it is feasible to run these algorithms practically anywhere, anytime. Second, training AI/ML models need massive amounts of data. The availability of big data platforms has upped the performance of AI/ML, making them better than humans in iterative applications.
In the field of cybersecurity, a promising area for AI/ML has three fundamental requisites to function. The primary requirement is access to large amounts of data. The next factor is to build an efficient pipeline, which processes the samples constantly and effective design models. The third crucial factor is to seek assistance from security domain experts, for the classification of good and bad for provision of insights.
Defense in depth is the core principle of security. It refers to the possession of multiple layers of security without relying on only one technology. The hype around, which suggests the omnipotence of new AI/ML-powered security endpoints, can be distrusted since it is dependent on the number of layers. For ironclad protection from cyber threats, it is essential to scan all the authentic user accesses and data. In order to scan each file before download, it is necessary to have the capacity to intercept SSL-encrypted networks between the user's client and the server at the destination.
Once the known-threat intelligence has been conquered with no available verdict, the realm of unknown-threats, also called zero-day threats, is entered. These threats do not possess known or identifiable signatures. To analyze such risks, a procedure called sandboxing is carried out where the user's file is quarantined, taking several minutes to detect the threat.
Cyber security companies:NormShield,PasswordPing,ROMAD Systems.
Since users prefer instant gratification, an AI/ML model, which is properly trained, will take up only milliseconds to detect threats. A new variety of attacks borrows exfiltration techniques from historical attacks and utilizes exploit kits. AI/ML models can be trained to identify the polymorphic variants to curb the attacks.