DevOps Paves a Path in Enterprise Proliferation
By CIOAdvisor Apac |
Friday, March 22, 2019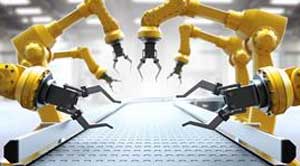 Many companies experience a bottleneck effect due to increasing pressure in business to deliver more applications faster. To boost production, entrepreneurs have started using different principles to target their customers DevOps, an agile principle that helps in providing the entire pipeline.
According to Google Stats, DevOps adoption by companies has been increased by 8 percent from 2015 to 2016. The number significantly rises in the upcoming years, especially in 2019. Implementation of DevOps includes spanning different silos, philosophies, mindset and tool sets. Though there were many barriers in past years, DevOps has fast forward impacts on the business in the upcoming years. Experts also agree to the fact that the need of DevOps has been increasing in the enterprises. The research by Statista also confirms Google Stats with its research. According to that, around 17 percent of the companies have involved in the DevOps adoption.
DevOps shifts the focus from CI pipelines to DevOps assembly lines in order to have a clear vision starting from the source to production. The organizations have started focusing on investing their time and effort in understanding the delivery. Hence, the DevOps helps the businessmen to have a concentration on CD (Continuous Delivery) rather than CI (Customer Intelligence). DevOps also increases the automation of the enterprises.
Companies started understanding the six C's of automation field, including Continuous Testing, Continuous Monitoring, Continuous Release and Deployment, Collaborative Development, Collaborative Customer Feedback and Optimization, and Continuous Business Planning. There is a huge demand for the testers in DevOps. The testers involved in DevOps have to know how to code and script various scenarios of the company. Automation in testing increases the efficiency and the delivery time of the products in to the market.
Kubernetes, the fastest container technology has been emerging significantly in the entrepreneurs' world. Due to the ease of usage, many CIO's have adopted the Kubernetes technology. In addition, many companies have decided to go forward for enterprise versions, thereby performing effectively on depending third-party platforms. AI and ML have been playing a wise role in DevOps growth. The AI and ML platform help the staff to learn patterns and suggest solutions for the customers. DevOps adoption gives a plethora of benefits to the company. Figuring out the real facts of DevOps helps the company to compete their competitors.