Factors Affecting the Success of DevOps
By CIOAdvisor Apac |
Friday, August 09, 2019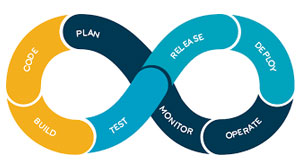 The idea of DevOps promotes collaboration between development and operations which makes room for automation, continuous integration, and enhanced time-to-market. However, there are small pitfalls that organizations overlook. One of the mistakes that companies make is treating their delivery pipeline tooling as different components. It is essential for companies to understand that these components are crucial to achieving success.
Team happiness is as crucial as an integrated delivery pipeline tooling. A perfect balance between managing work and team happiness is essential for a long-term vision. Dissatisfied employees don't deliver expected results. Organizations must ensure that the DevOps process motivates the managers and maintain their team at the same time. An incentive culture is the focus of most companies to deliver expected results. However, this plan can have an adverse effect when applied to a DevOps implementation. Companies should instead encourage an environment which makes the teams strong and flexible contributing to an organization's overall success leading to a chain of positive outcomes.
Check This Out: Top DevOps Consulting Companies
In today's competitive market, companies are looking for a workforce that has multiple skills with an emphasis on soft skills. A multi-skilled employee supports an organization's goals. If employees lack other skills, an organization must invest in training those employees which is equivalent to investing in automation. Organizations have deviated from the true scalable nature of DevOps. Professionals are either confused about the code not being built a certain way or the steps required for automation are not managed.
DevOps professionals are moving towards new technologies like serverless, kubernetes, and containers. These technologies help DevOps attain its true nature. Using outdated technology to innovate DevOps will take the professionals and the technology backward. DevOps adoption is robust for companies as they choose a central DevOps team enabling CI/CD tooling. This approach fails to address the needs of different teams. Companies can take another route of engaging ambitious and autonomous tools to utilize DevOps tools. This approach is similar to the common DevOps belief which is finding out if the new work methods work and then spread the new methodology in the enterprise. This technology is widespread in organizations, and if the implementation fails, teams can change, and new ways could be adopted.