Emergence of Mobile Entertainment for Improved Convenience
By CIOAdvisor Apac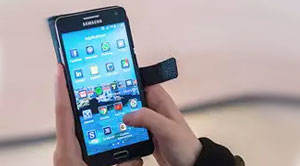 The world is witnessing an unbelievable scenario today where mobile phones are becoming networked computers with endless possibilities. Smartphones have already replaced books, maps, cameras, diaries, and MP3 players in the bags and pockets of the users. The advanced mobile platforms have driven the proliferation of mobile applications or apps. Mobile apps have disrupted many industries. They allow users to use the device conveniently and quickly. In the entertainment industry, mobile apps have grabbed the attraction of users to an extreme level.
Mobile online betting provides the users with the ability to wager on the go from anyplace there exists an internet connection. The mobile streaming feature can be utilized even if the viewers are at home on the couch. It gives users another means to stream live sports. The ability to bet from the phone or tablet 24/7 is available through betting entertainment apps. The interaction between the games and users has been changed, because of the emergence of mobile apps. It enables the users to log in to and play irrespective of the place that they are present.
The impact of social media on everyday life is considerable. Businesses have significantly benefited from social media. Social media apps allow users to interact with their friends and stay entertained on the move. Online businesses have benefitted hugely through mobile apps. Also, music streaming apps enables users to access thousands of songs digitally on their device. Music streaming apps have forever changed the way music is accessed. The TV show or movie apps are interactive with the users providing the greatest choices for them according to their time and the ability to watch from anywhere.
Mobile application users are increasing day-by-day, and mobile application developments will contribute endless applications to the market.