Enhancement of Smart Buildings Through IoT
By CIOAdvisor Apac |
Wednesday, December 19, 2018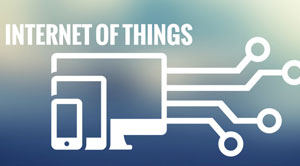 IoT technology already has vast applications in the real world and now stretches its reach in building industry. Smart buildings modules have started to gain grounds but improvements are highly anticipated. Improved IoT sensors are being developed to meet the needs and standards of smart buildings. Huge investments are made to monitor and optimize the working of assets in the buildings. Data collected is merged with artificial intelligence to detect anomalies to improve visitor experience with things like prioritized elevators scheduling and automated temperature and lighting controls. The IoT devices are helping testbeds to detect unusual conditions, locate the suspected device and let the staff check if the inference is correct, which as a whole allows repairing of defects even before they occur.
The IoT sensors are proving to be really helpful in improvising smart buildings that too cost-effectively. Here are a few ways in which IoT is being a boon to the industry.
1. Predictive Maintenance: One of the pros of IoT is predictive maintenance. With the help of continuous monitoring and data analysis, it gives the exact time when maintenance is required. Predictive maintenance is beneficiary over preventive maintenance and can be carried out without disruption.
2. Air Quality Check: Workers health majorly depends on the air quality inside smart buildings which directly impacts their productivity. IoT keeps a continuous check on the air quality with the help of interconnected sensors, it even measures CO2 levels.
3. Accessibility to Real-Time Data: Another way in which IoT makes difference is the speed at which it transfers data. This real-time data facilitates builders to track emerging trends and design their models accordingly quickly.
4. IoT supports Green building Movements: IoT makes it possible to build structures that are energy efficient. The buildings are made to operate at optimum energy levels resulting in the optimization of energy. Detecting failures or degradation signs in equipment is another way of supporting the green building movement.
5. Improving construction management: leveraging the following functions IoT is improving construction management system-
Using sensors for equipment monitoring and repair
Inventory management and ordering with IoT alerts
Tracking and tagging of materials with the use of GPS tracking
RFID and IoT sensors eased security implementation.
Utilizing prefabricated building components in construction resulting in cost-effective development.
With advancement in technology and continuous research and development more effective uses are still to be unleashed.