Explore Technology Trends That Will Dominate in 2019
By CIOAdvisor Apac |
Friday, November 30, 2018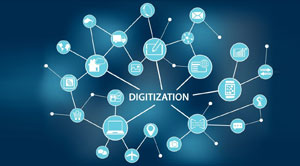 Digitization has brought in a profound change in the way business, and consumers interact with each other. Numerous analytics trends are influencing businesses and driving them to provide better customer experience. These technological trends have reshaped the way business functions, by gathering in-depth knowledge and optimizing processes, and will continue to do so. Here are four technological trends that will dominate in 2019.
• Reshaping businesses with AI: Out of the many applications offered by AI, Chatbots have proven to be the one, companies have primarily invested. AI-powered chatbots have helped in automating a myriad of labor-intensive tasks for employees, simplified administrative operations and have streamlined helpdesk operations. Moreover, chatbots are providing assistance 24x7 thereby reducing pressure on employees and reinforcing customer-business relationship.
• Revamping business operations: Augmented Reality (AR), the technology which gained prominence from gaming platforms have now become a part of the business world as well. AR is helping businesses in gathering insights and provides a superior experience to customers and reduces the chances of errors. Product-based companies use AR apps to show features of an offering and offer 3-dimensional views to better understanding.
• IoT Analytics: The Internet of Things (IoT) has made tremendous progress and proven to be a promising technology in the coming years ahead. Businesses have been benefitted with IoT and are therefore ready to invest more into it. These investments will allow companies to gain insight into customer choice and preferences thereby boosting revenues and providing competitive gain and improving customer engagement.
• Blockchain Technology: It is giving new spurs and opportunities to all the sectors. It has emerged as a robust tool of empowerment, bringing efficiency, credibility, and transparency. Blockchain will go mainstream with multiple industries adopting this innovation to prevent hacking and data leaks. It can serve many purposes like inter-organizational data management, digital identity, tokenization, governments, and businesses are finding this innovation exciting and valuable.