How are Automation and AI Escalating Productivity and Efficiency?
By CIOAdvisor Apac |
Tuesday, August 20, 2019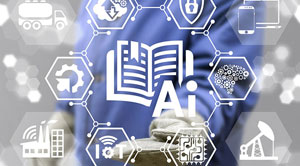 Automation and AI are keys to transform businesses and escalating the productivity thereby contributing to the economy. The advancements in these technologies have enabled enterprises to no longer rely on human cognition to dig into the complex data and derive solutions to complicated problems. AI is adding new dimensions to the problem-solving process and is benefiting businesses in a range of industries.
What's the most useful contribution of AI in the industries? It's the ability to complete essential and repetitive tasks without errors and also with greater efficiency. Let's see how AI and automation are influencing the different sectors.
• Education
Educational institutions can adopt AI for customizing the learning methods for the students. AI-powered systems can analyze the way students comprehend information and then provide tailored support based on different requirements; this is advantageous for students who have learning difficulty. Also, automation can complete the repetitive tasks of marking paper and work thereby helping employees to invest more time in additional hands-on training.
• Finance
For financial entities, AI is a powerful tool in combating fraudulent activities. It can sift through massive amounts of data, spot anomalies, and freeze any bank account that signals suspicious activities. AI is being deployed because it can read data, which has helped people to make informed decisions based on their ability to identify trends in large data sets and exceed human comprehension.
• Healthcare
Healthcare industry is already enjoying the offerings of AI innovation. The technology's capabilities have radically improved the efficiency in detecting cancers and tumors. AI can analyze large data sets for the detection of other diseases; it can be helpful in predictive analysis thereby helping doctors to make informed decisions.
There is work for everyone today, and there will be work for everyone tomorrow, even when AI will be at the peak. The only difference would be the nature of the work, meaning, one will require new skills and far greater adaptability of the workforce than ever before. The future with automation and AI will be challenging but will prove to be one of the best adoptions if the technologies are adequately harnessed.
Check out: Top Productivity Tech Companies